Premier League: Tottenham's Sandro recovering well from injury
Tottenham's Sandro has begun his comeback from injury, but warned it will take time before he is back to full fitness.
By Paulo Freitas
Last Updated: 20/04/13 2:17pm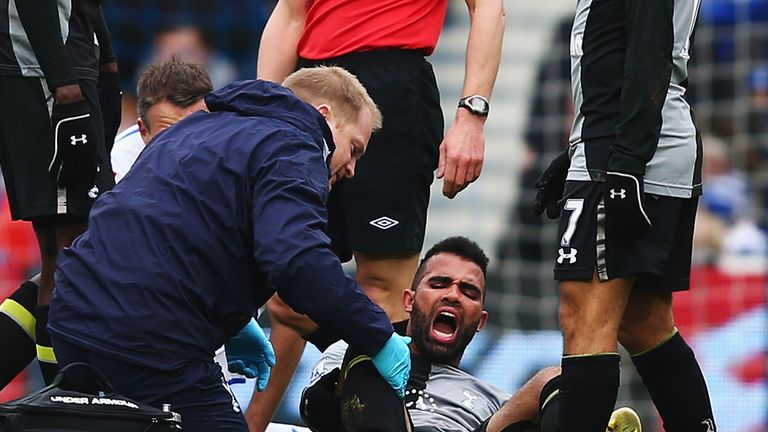 The Brazilian had been one of Spurs' star performers during the early part of the season, until a knee injury suffered at QPR cruelly ended his season.
However, the 24-year-old revealed he is improving slowly, but will not rush his recovery in case of any lasting damage.
"I've started to run again, I've been out for three months, I'm improving," he told Globo Esporte.
"I don't want to skip stages to return quicker. I have to do what the doctors tell me. If I try too hard, the knee will swell again."
Sandro's injury was a huge blow to Spurs' top-four aspirations, but they are still well positioned to mount a serious challenge for Champions League qualification according to the Brazilian.
"We are in a great moment, we have to keep doing this way," he added.
"We have to fight to finish third or fourth in the league."