AC Milan confirm Massimo Ambrosini has joined Christian Abbiati on the sidelines
AC Milan have confirmed midfielder Massimo Ambrosini has joined goalkeeper Christian Abbiati on the sidelines.
Last Updated: 23/04/13 8:38am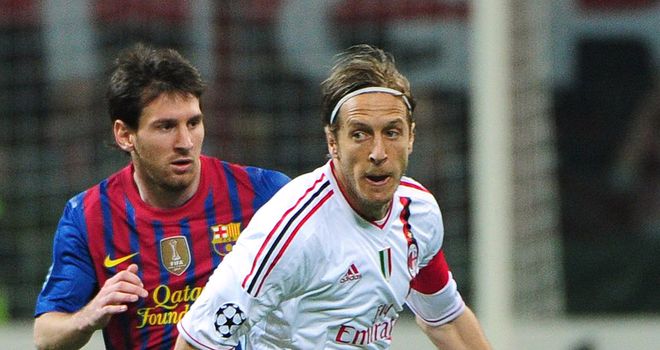 Rossoneri captain Ambrosini failed to return after half-time in the 1-0 defeat at Juventus on Sunday, with Abbiati lasting only 15 minutes before being replaced by Marco Amelia, who later conceded Arturo Vidal's match-winning penalty.
A statement on the club's official website read: "AC Milan would like to communicate that Massimo Ambrosini sprained his right ankle during the match against Juventus and has suffered some ligament damage.
"Christian Abbiati, meanwhile, has strained his right calf. Both will have a better idea of how long their recovery time will be further into the week."
The duo, along with injured midfielder Nigel De Jong and suspended defender Cristian Zapata, will definitely miss Sunday's visit of Catania.
Milan are currently third in the Serie A table, seven points behind Napoli and one point above Fiorentina in the race for a Champions League place.