Premier League: QPR defender Clint Hill has hit out at the club's underperforming squad
Queens Park Rangers defender Clint Hill has launched a scathing attack on the club's underachieving players.
Last Updated: 12/05/13 1:43pm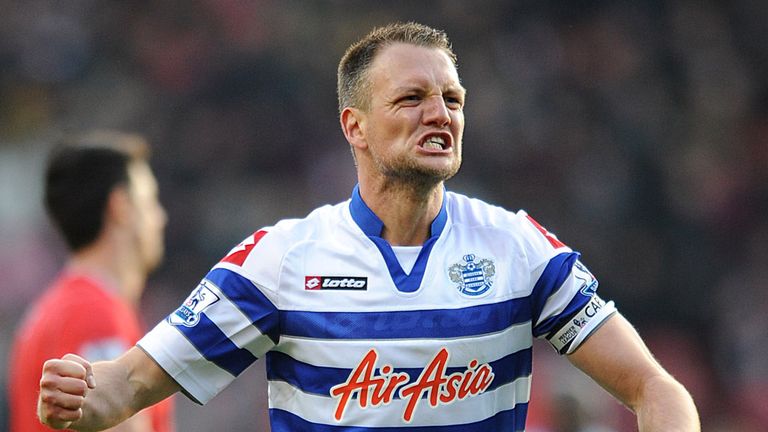 QPR find themselves bottom of the table despite a significant spend in the January transfer window, and have taken two points from their last 21 available.
Hill, who has made 29 appearances this season, has been angered by what he considers to be a lack of fight within the squad.
"The honest truth is that we as players have let a lot of people down, from the chairman and owners to the fans," Hill said.
"It's scandalous that, with the team we have here and the amount of money the club has invested, we've gone out and repaid them by putting in embarrassing performances for large parts of the season and now find ourselves relegated.
"I think it would be easier to accept relegation if we had gone down fighting and every one of us had given everything we had.
"For whatever reason, as a team of individuals we have not performed to the standards required to stay in the Premier League."