Bundesliga: Schalke defender Christoph Metzelder to retire at end of the season
Schalke defender Christoph Metzelder has confirmed he will retire at the end of the current Bundelsiga season.
Last Updated: 16/05/13 4:10pm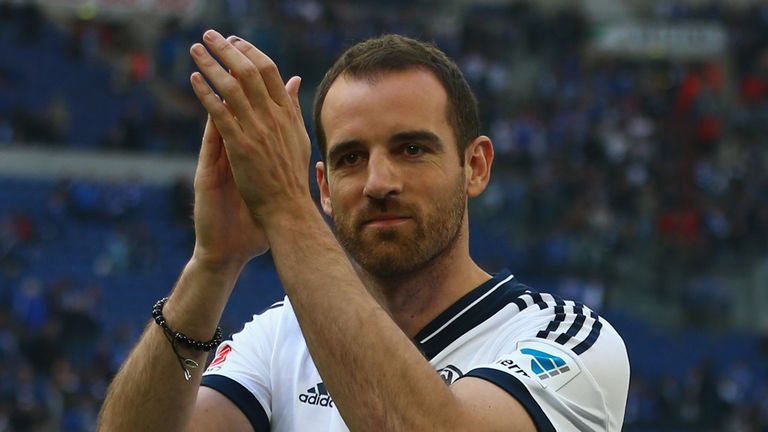 The 32-year-old former Germany international will hang up his boots after Saturday's trip to Freiburg.
"I am just being honest with myself and I feel that I am no longer physically able to play consistently at this level," he said.
"And after 13 years, the fire inside me, which is necessary for this job, has burnt out."
Metzelder ends a career which saw him wear the colours of Schalke's local rivals Borussia Dortmund and Spanish giants Real Madrid, while he also pulled on a Germany shirt 47 times.
"I look back with gratitude on a fantastic career," he said on his current club's website.
"I passed my A-levels when I was 19 and, two weeks later, I was making my debut in the Bundesliga, and I was capped for the first time just a year after.
"When I look back, I see nothing which could have gone any better. Even the injuries were part of my story."
Metzelder missed a full year due to an Achilles tendon problem while his three seasons in Spain were blighted by knocks and niggles.
"I was very close to having to end my career back then - I still have a letter from my health insurance company declaring I was unable to play sport again," he said.
"I was only 23, but I fought my way back and experienced many great years, including participating in the 2006 World Cup and Euro 2008."
Reaching the semi-finals of the World Cup on home turf seven years ago remains the stand-out moment for the centre-half.
"That is the highlight of my career," he said.
"Those seven weeks, from the first training camp with Jurgen Klinsmann in Sardinia to the reception in front of a million fans in front of the Brandenburg Gate was the greatest time I ever experienced as a professional footballer.
"It was amazing and certainly none of us will ever forget it. I wrote a diary at the time and maybe I should publish it sooner or later."
Metzelder will have plenty of time to do that after this weekend, although he will be kept busy with other ventures, including commentating and charity work.
"I am going to join Sky (Television) as an expert for Bundesliga and Champions League games," he said.
"In addition to that, my Christoph Metzelder foundation takes a lot of my attention and I invest a lot of time in that.
"Our work for disadvantaged children is more important than ever and it is something which has a prominent place in my heart."