Kevin Grosskreutz on future; Atletico Mineiro's Bernard eyes Dortmund move
Borussia Dortmund player Kevin Grosskreutz insists he is in no rush to get a release clause like some of his team-mates.
By Thomas Zocher and Paulo Freitas
Last Updated: 19/05/13 12:56pm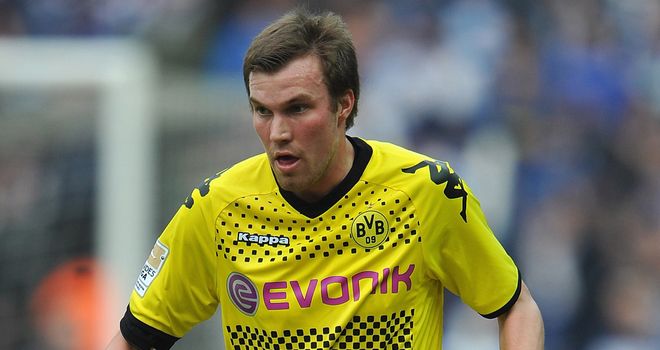 Mario Gotze utilised a clause that will allow him to move to Bayern Munich in the summer but Grosskreutz sees no need to follow suit as the local boy has good relations with the board.
"Listen, I do not need a contract release clause or something," Grosskreutz told BILD.
"Everyone needs to get the best deal they can but for me it is absolutely no issue.
"If a club comes in for me at some point I know I would be able to work it out with the management of Borussia Dortmund if I ever wanted to leave."
One player who could be on his way to Dortmund is Atletico Mineiro youngster Bernard with the Brazilian linked with a move to the Bundesliga club.
But the 20-year-old forward claims nothing has been agreed yet and he is waiting for clarification from his agent as well as the president of the Belo Horizonte club.
"There is nothing certain yet, it is just speculation," Bernard told Sportv. "I don't know about anything. I let me agent and president Alexandre Kalil handle it.
"I just ask that they give me a straight answer one way or the other. Then we'll sit down and see what's good for Atletico Mineiro and myself."