Championship: Barnsley's Stephen Dawson has enjoyed 'best few weeks of his life'
Barnsley's Stephen Dawson has enjoyed a 'magic' few weeks following his daughter's birth and Championship survival.
Last Updated: 21/05/13 4:50pm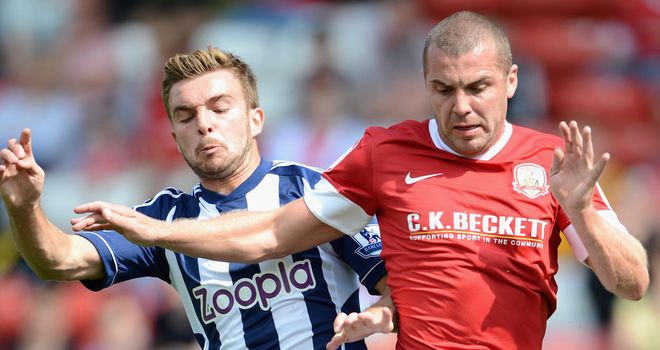 The 27-year-old Irishman will also go head-to-head with his brother Kevin next season after Yeovil's League One play-off final win over Brentford at the weekend.
"It's been the best few weeks of my life," Dawson told the club's official website. "Nobody had given them (Yeovil) a chance, a bit like us.
"I'm so proud that I'm going to play him next season. I said I'm going to go easy on him! Six months ago he was playing in the League of Ireland and now he'll be in the Championship.
"It means the world to me, my little girl being born and to stay up the way we did - proving everyone wrong then going to Wembley with my family to see my little brother get promoted - absolutely magic."
Dawson is delighted manager David Flitcroft, assistant Micky Mellon and coach Martin Scott signed their new contracts last week.
"There's an energy around the place," he added. "They came in and did so well - I've nothing but respect for all three of them, they've done an unbelievable job."