Juventus midfielder Paul Pogba confronted Manchester United boss Sir Alex Ferguson
Juventus midfielder Paul Pogba says that he stood up to Manchester United boss Sir Alex Ferguson for not being involved.
By Simone Bargellini & Patrick Haond
Last Updated: 28/05/13 4:18pm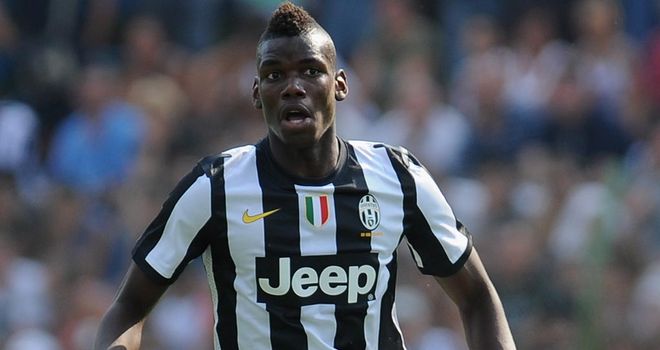 The 20-year-old only made seven appearances in all competitions in his three-year spell at Old Trafford and he went on to join Juventus last summer.
Pogba has gone on to establish himself as a regular for the Serie A champions and the Frenchman insists that he did the right thing by confronting Ferguson.
"I never disrespected Sir Alex Ferguson, if anything it is the opposite, because I said things to his face," he told France Football.
"When I knew of Paul Scholes' return I understood that I would find it difficult to play and that I had to leave United.
"Ferguson told me that in Italy there is a lot of racism and that the fans were not like the Premier League's. I told him that there was no problem for me so I ended up on the team's fringes.
"My team-mates gave me the nickname of Nelson Mandela because I was opposed to Ferguson. But I would say no to Obama too.
"Conte, instead, told me that age is not important and that the best players would play. I want to become the best in the world and win the Ballon d'Or."