Manchester City defender Gael Clichy upbeat on Premier League title chances
Manchester City defender Gael Clichy is confident they can mount a challenge for the Premier League title next season.
Last Updated: 04/06/13 10:18am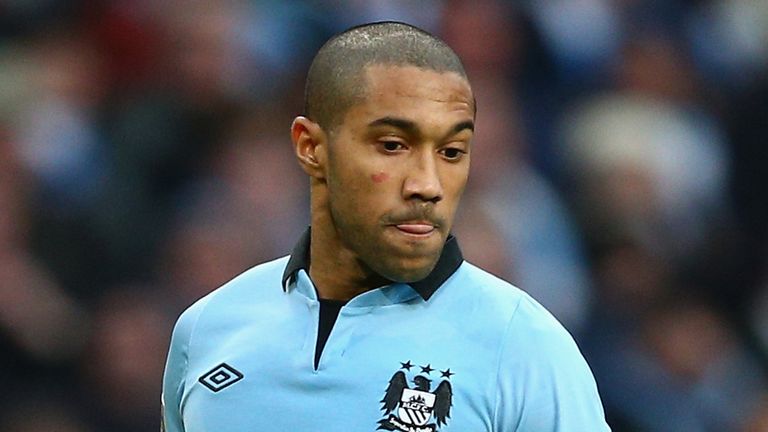 City manager Roberto Mancini paid the price for a campaign that ended without silverware and his side 11 points behind United in the title race.
But France international Clichy, who signed a new four-year deal with the club at the end of the season, is backing City to react positively to a disappointing campaign, as long as they can hit the ground running and become more consistent.
"This season was really hard but I can feel something coming right for us," Clichy told the Manchester Evening News.
"We can't get worse than this year because we haven't won anything - but I really have a nice feeling for next season.
"We have to start well and see if we can have a perfect season. It's like anything - if you start well, you have a really good chance of doing something. This season we started sloppily and finished sloppily.
"You have to work hard. The quality is there but if you don't work hard you don't get anything.
"I really believe this is the place to be. When you see where the club is going, it has been progressing for the last five years.
"We'll have players coming in again this summer. So when you look at everything, you can't think things are going to go wrong."
Clichy is also taking heart from two promising displays against United in the league last season.
City showed spirit to battle back from 2-0 down to lose 3-2 after Robin van Persie scored a last-minute winner at the Etihad Stadium in December before gaining revenge with a 2-1 victory at Old Trafford in the return fixture on 8 April.
That proved too late to prevent United's march to the title but Clichy still feels those two matches provide evidence of the quality they possess.
"Some games, particularly when we played United at home and away this year, were quite amazing - so the quality is there," he added.
"It's about the spirit and wanting it more. As long as we have that I don't think anyone can beat us."