Borussia Dortmund transfer policy criticised by Bayer Leverkusen chief
Borussia Dortmund have come under more fire over their recent signing of Sokratis Papastathopoulos from Werder Bremen.
By Thomas Zocher
Last Updated: 05/06/13 11:29am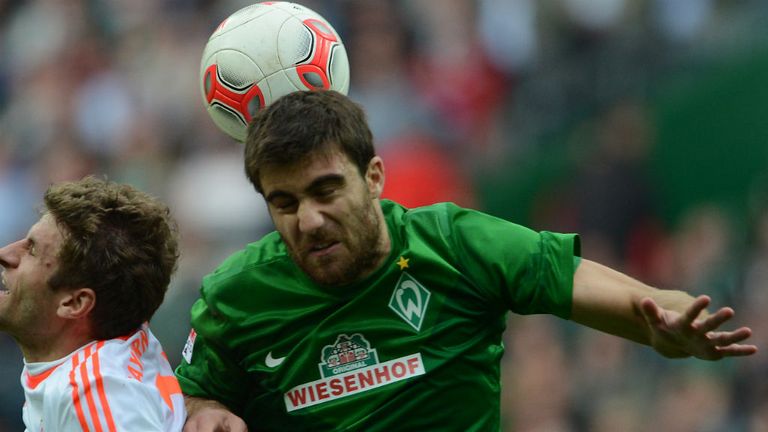 The Greek international defender was thought to be close to moving to Bayer Leverkusen before joining the Bundesliga runners-up late last month.
Leverkusen general manager Rudi Voller criticized Dortmund after claiming his club had an agreement in place with Papastathopoulos.
Now Leverkusen executive Wolfgang Holzhauser has hit out at Dortmund general manager Michael Zorc's tactics over this and a potential move for Chelsea's Kevin de Bruyne, recently on loan to Werder Bremen.
"I really do not care about Zorc's statements (on De Bruyne). They have told a lot of stories all the way," said Holzhauser.
"Back in January they even wanted to snap up our joint-manager Sascha Lewandowski without being in contact with us first. They have also lured away our youth players, and now they have taken away Sokratis Papastathopoulos, for next to nothing.
"Everyone in the Bundesliga, including Borussia Dortmund, knew we already had agreed personal terms with the player.
"Therefore it's kind of like considering to make a new definition of the philosophy of Borussia Dortmund."
Professional
Papastathopoulos, 24, sought to distance himself from the controversy after completing his move, which came 12 months after he made his loan spell from AC Milan into a permanent deal with Werder Bremen.
"It's important for me (to confess) I have always been professional to Bayer Leverkusen. I did nothing wrong and money was not a factor in this case," said Papastathopoulos.
"As I had to make a professional decision I felt (moving to) Borussia Dortmund would be best for my career. It was about my future career, and I'm sure I've done it the right way!"