Transfer guide
Arsenal achieved their eventual goal of Champions League football last season, but there has been recent talk of bigger budgets to fund an improvement at the Emirates. With managerial changes at many of their closest rivals, is this the perfect time for Arsenal to speculate to accumulate?
Last Updated: 14/06/13 10:06am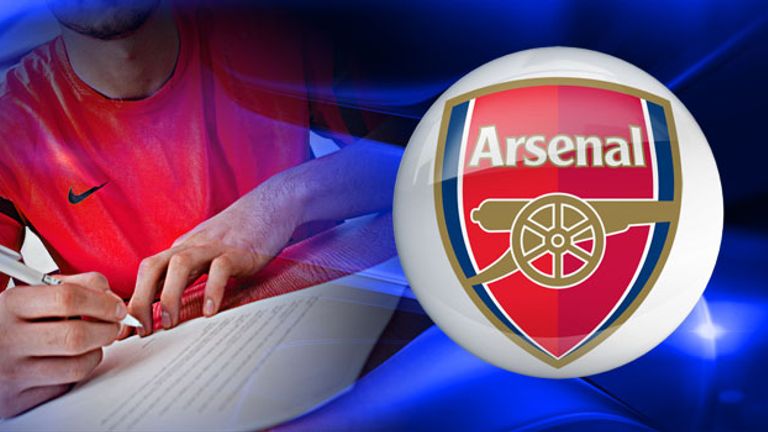 What's been said: "I think, now, we are in a stronger situation where we can spend some money. We went out to spend money at Christmas but we didn't find the players. I'm not reluctant to spend" - Arsene Wenger.
The budget: The figure of £70m keeps being mentioned.
What's needed: Pretty much exactly what was needed last summer but the difference is that there is now a) money to spend ("we only had money recently," said Arsene Wenger in March) and b) no pressure to sell. After losing Robin van Persie, Cesc Fabregas and Samir Nasri in the last two summers, there are likely to be no major exits in 2013. Laurent Koscielny has made a few noises but there's no suggestion that the Frenchman is any real hurry to go; the itchy-footed Bacary Sagna may well leave but there will be few Gunners mourning his exit if a half-decent replacement can be found.
So the best of 2012/13 - and there was a lot to be admired in the way that side finished the season - will be augmented by some decent business in the summer of 2013. The priorities will, once again, be a goalkeeper (Julio Cesar?), a physical central midfielder (Etienne Capoue?) and a striker (Wayne Rooney? Stevan Jovetic?), with perhaps central defensive back-up and some genuine pace on the left to complement Theo Walcott as secondary requirements. There will be plenty of cynicism about Arsenal finally spending but after eight years of lean, you get the feeling that there is a genuine appetite (and budget) for fat at the Emirates.
Ideal signing: It would certainly be something of a coup if Arsenal did persuade Rooney to move to North London. Whilst the forward's standing has suffered of late he could certainly provide the impetus Arsenal require. Drive, passion and desire are attributes one doesn't necessarily associate with the Gunners, and Rooney certainly offers such characteristics.
Sky Bet: At present, Sky Bet make Arsenal the favourites (15/8) to sign Wayne Rooney from Manchester United this summer. Speculation has cooled over his future of late, but Arsene Wenger has uncharacteristically suggested that he is interested in Rooney, though they're also thought to be in the running for Fiorentina striker Stevan Jovetic. However, Serie A champions Juventus are favourites (6/4) to sign the Montenegro international. Reports last week suggested the Gunners also activated a buy-out clause in Marouane Fellaini's contract, making them 11/10 to sign the Everton midfielder. Should Wenger pull off at least two of those mooted coups, their odds of 12/5 to end their trophy drought will surely shorten. Transfer specials here
Release list: Andrey Arshavin, Samir Bihmoutine, Reice Charles-Cook, Denilson, Craig Eastmond, Sead Hajrovic, Conor Henderson, Jernade Mead, Nigel Oldfield, Spence-Neita, Joshua Rees, Philip Roberts, James Shea, Sebastien Squillaci, Sanchez Watt
Read our up-to-the-minute live Arsenal transfer feed here