Transfer guide
Manchester United's spending this summer depends largely on how much of an instant impact David Moyes wants to make on the squad. However, the biggest question surrounding United is clearly the future of Wayne Rooney, and that decision will affect the volume and value of recruits.
Last Updated: 14/06/13 11:36am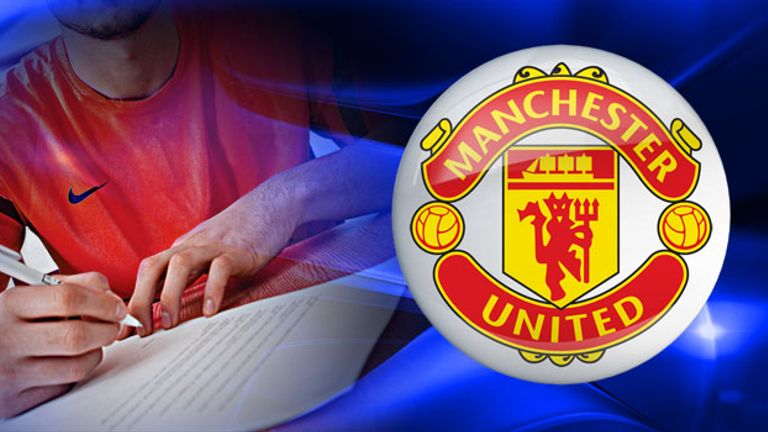 What's been said: "I'm a great believer in giving young players opportunities...You have to keep your eye on what the industry is doing - what's new. And your recruiting as a manager can determine whether you keep your job. Everton needed a new direction when I came in and, as a coach, you have to find ways you can keep developing" - David Moyes.
The budget: Depends on who leaves, and what sort of 'splash' Moyes wants to make. The best guess is something in the region of the £30-40million bracket. Unless they really do think they can bring back an old friend...
What's needed: There weren't many bright sides to Sir Alex Ferguson's departure for most Manchester United fans - the sweating, shaking uncertainty that most of us have suffered for years is theirs now, and something they're unlikely to welcome with open arms. However, one happy by-product of Fergie's retirement is that his apparent blind spot when it comes to the United midfield might be gone, and...they might buy one now. And Moyes does know one of the most coveted central midfielders around rather well, with Marouane Fellaini thought to have a release clause of about £24million in his Everton contract and be keen for a big move. Cesc Fabregas has also been mentioned.
Elsewhere, it's difficult to tell what's going to happen based on the gossip columns. They are continually linked with central defenders like Ezequiel Garay, but that seems to make little sense given that's one area they are pretty well stocked. A new left-back looked a no-brainer this time last year, but since then Patrice Evra's form has returned - spending north of £15million on Leighton Baines would thus seem vaguely pointless, for if they're after a back-up/replacement for Evra, a man younger than 28 would seem appropriate - Luke Shaw or Swansea's Ben Davies, for example. What is perhaps more pressing is the need for another winger - Nani looks likely to leave, and with Ashley Young disappointing, Ryan Giggs continuing to defy time and Wilfried Zaha raw, a reliable wide man might be handy.
Ferguson seemed keen on a new striker, despite the options already available, but this is where it could get interesting. The future of Wayne Rooney is probably the biggest and first issue Moyes will deal with, after Rooney asked to leave United in Fergie's final days. Nobody really knows what Moyes will do, with speculation ranging from 'He'll go! Moyes will want to make a statement' to 'He's staying! Look - he's in a few posters'. The question of where he'll go is not one that has been answered in a satisfactory manner, so even if Moyes isn't that keen, he might be 'stuck' with Rooney. And then there's Cristiano Ronaldo, subject of much Mancunian swooning and a ludicrous 'campaign' to get him to come 'home'. Of course, by the time you read this, he may well have signed a new Real Madrid deal, so in all likelihood it's a moot point.
Ideal signing: Signing Fabregas would be brilliant for Moyes on two levels. Firstly it would act as a statement to fans worried about his ability to attract the biggest names, but secondly an attacking central midfielder is a position in which United are lacking somewhat. Paul Scholes' replacement?
Sky Bet: Our punters are divided as to whether Wayne Rooney will stay or go in what promises to be one of the main sagas of the summer, again. Rooney's second transfer request prompted us to make him odds-on to leave before the window closes, but a lack of activity has seen his price drift out to 11/10. Chelsea are 6/4 favourites to sign the striker after Jose Mourinho spoke of his appreciation, while Arsenal follow at 4/1 with Arsene Wenger also speaking highly of the 27-year-old. David Moyes' arrival has naturally prompted links with Everton stars Leighton Baines and Marouane Fellaini, who are 8/11 and 6/4 respectively to arrive at Old Trafford. However, defender Ezequiel Garay looks the most likely to arrive, having been backed into 1/6 to join from Benfica. Cesc Fabregas is currently 13/8 to join but the chances of that deal are looking less likely since the Spaniard insisted he has no interest in leaving Barcelona.
Release list: Reece Brown, John Cofie, Michele Fornasier, Luke Giverin, Luke Hendrie, Luke McCullough, Paul Scholes, Gyliano Van Velzen, Frederic Veseli
Read our up-to-the-minute live Manchester United transfer feed here