Transfer guide
Andre Villas-Boas must first deal with the elephant in the room, an elephant in the shape of Real Madrid sniffing around Gareth Bale. Any deal for the Welshman will reflect in Spurs' August business, but Spurs do need a striker to replace Emmanuel Adebayor.
Last Updated: 15/06/13 12:26pm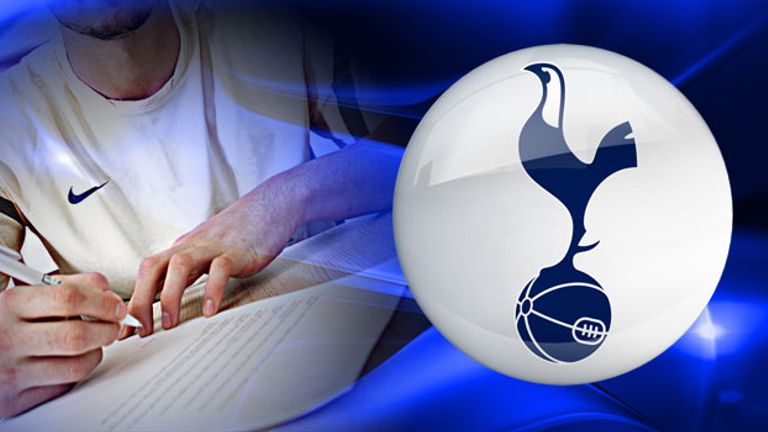 What's been said: "He has helped me in all aspects of my game. In training we have been working on things that I can do in games and in games he has given me the confidence to do what I want and do what I do best, which is a massive thing for a player" - Gareth Bale on Andre Villas-Boas.
The budget: Depends on the future of Mr Bale. If he stays, something like £30-35million in all likelihood, but if he goes then they should have about £70million in the bank.
What's needed: The good news for Spurs is that most of the indications are that he will stick around for another year. The above quotes are just one indication of him being pretty settled where he is, while it's unlikely that he will get as much freedom as he does now at another club. Of course there were words from his agent saying 'Real Madrid are very nice, aren't they?' but that's what agents do.
So, working on the assumption that Bale stays, it's reasonably clear what Spurs need. Some cover in midfield that isn't Scott Parker, a winger or two and of course at least one striker, preferably a couple. The perennial interest in Leandro Damiao seems to be cooling off rather, while we'll believe talk of a move for David Villa when we see it. Christian Benteke would make sense, but not at the fancy prices that some believe Aston Villa will demand - one report on Thursday suggested they will demand a whopping £40million for the big Belgian. One name that doesn't appear to have been mentioned much in the gossip columns is Mario Gomez - he's leaving Bayern Munich, and while his wages won't be cheap, at 27 he would represent the sort of ambitious move that Spurs need if they are to get into the top four.
Interestingly, Spurs may already have made their shrewdest signing of the summer, with the imminent appointment of Franco Baldini as their new sporting director. Given Daniel Levy appears to have been driving their transfer moves in recent years, this would represent some clear direction - Levy's strength is getting the most money he can when selling players, but too often leaves recruitment until it's too late, exemplified by the botched move for Joao Moutinho last summer. Baldini oversaw the recruitment of Erik Lamela while at Roma, as well as Brazilian defender Marquinhos (not to be confused with Marquinho, the midfielder) - both exciting young talents, and who will both probably be sold at a profit, when the time comes. Good news for both Villas-Boas and Levy, if he can repeat that at Spurs.
Ideal signing: Does just keeping Bale count? If not, then David Villa would be a fine signing. Yes he has had injuries and yes he is 31, but with Adebayor and Defoe providing just 16 league goals last season, something must change. If not, the mystical transfer of Leandro Damaio could finally occur.
Sky Bet: Tottenham fans can take some comfort in the fact that the majority of money seen on Gareth Bale's future has been for him to stay at White Hart Lane, with a move to Real Madrid at 11/8. Manchester United were considered contenders for his services but have drifted out from 3/1 to 10/1. If Spurs do sell up then they will have a significant budget to play with, while they have already been backed to sign David Villa (evens) and Christian Benteke (7/1) amid a clear need to secure a prolific striker. Money has also been seen for them to sign Thomas Ince and James McCarthy this summer. Transfer specials here
Release list: Jack Barthram, David Bentley, John Bostock, William Gallas, Jack Munns, Jake Nicholson
Read our up-to-the-minute live Tottenham transfer feed here