Transfer news: Victor Valdes to see out final 12 months of Barcelona contract
Victor Valdes has confirmed he will honour the final year of his contract at Barcelona before leaving next summer.
Last Updated: 14/06/13 7:47pm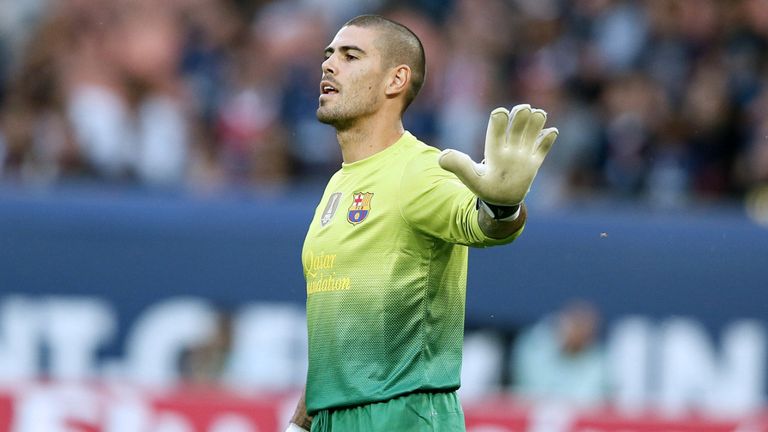 The goalkeeper has just 12 months left on his current deal but he has already announced he does not want to renew and he has been linked with a move to the Premier League as a result.
There had been speculation of a move this summer but Barcelona claimed on Thursday they had assurances of the plan to stay for another year and it has now been verified by the Spain international.
"My situation at Barcelona has not changed," Valdes was quoted as saying by Marca at a press conference ahead of Spain's first game of the Confederations Cup against Uruguay this weekend.
"I have one year left on my contract, which I'm going to complete, and I'm not going to renew.
"I am grateful for the club's offer but nothing has changed. I have always been honest with the club."