Eintracht Frankfurt goalkeeper Oka Nikolov moving to MLS to 'fulfil a dream'
Eintracht Frankfurt goalkeeper Oka Nikolov will end a 19-year association with the Bundesliga club to move to MLS.
Last Updated: 18/06/13 6:18pm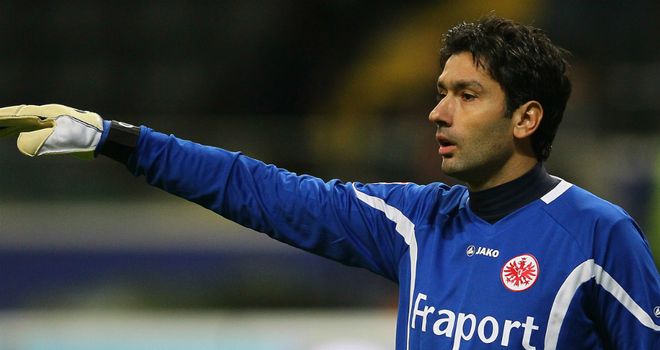 The 39 year old only recently signed a new one-year contract extension with Eintracht, but the club confirmed that has now been terminated to allow Nikolov "to fulfil a lifelong dream".
An unnamed MLS club have already made an offer to the veteran and Nikolov feels now is the time to pursue his ambition of playing overseas.
"Eintracht are my everything - I have had a really great time at this fantastic club and I would like to thank both the club and the fans," he said on the club's official website.
"But throughout my career, I have always dreamed of expanding my horizons with a move to America and now it's possible to fulfil that."
A statement from Eintracht added: "We wish Oka all the best for his private and professional future, and thank you for your great achievements."