Cardiff City captain Mark Hudson believes that his side can survive
Cardiff City captain Mark Hudson is confident his side has what it takes to survive in the Premier League.
Last Updated: 20/06/13 9:55am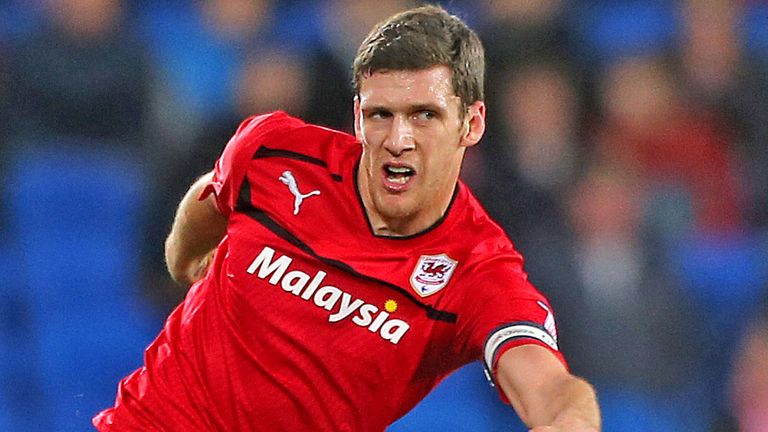 The central defender was speaking after his side's fixtures had been released, something Hudson admitted made the club's promotion finally sink in.
Hudson conceded that the players knew that promoted clubs were likely to find things tough, but that the morale and togetherness in the squad would prove vital.
"We know that it's tough for new sides. We have no illusions about that but we've made it to the Premier League," Hudson told Sky Sports News.
"We are here to compete. That's something that we've always had.
"We stick together, we won't get carried away with things, we'll work hard and we'll get things right on the training ground."
Cardiff travel to West Ham on the opening day, followed by a home game against Manchester City, a fixture which Hudson believes will excite fans.
"It's a great trip for us to start the season. We've been watching West Ham and how well they did last year. In addition, the first home game against Man City is going to be great for the fans.
"It has been a bit surreal until now. When it comes out and you see the teams you will be facing it's exciting times and it starts to sink in."