Transfer news: Watford reject Derby bid for midfielder Craig Forsyth
Derby have had a bid for Watford midfielder Craig Forsyth turned down by their Championship rivals.
Last Updated: 21/06/13 4:27pm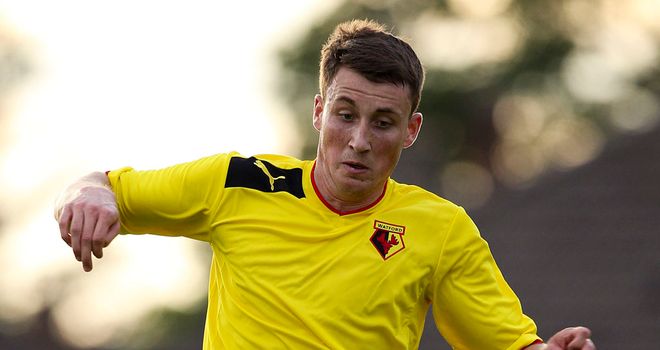 Forsyth made 10 appearances in a two-month loan spell at Pride Park last season, and the Rams are keen to sign the 24-year-old on a permanent basis.
Watford were quick to quash rumours that Forsyth would leave, though, the following message appearing on the club's Twitter account: "Re: Craig Forsyth transfer speculation. WatfordFC have turned down a bid from a Champ club as it does not meet the club's valuation."
In an article on the Derby Telegraph website, Rams' CEO Sam Rush said: "At the end of the day, if Watford can't trade, we have to deal with that.
"It's not a failure on our part - it's just a fact of life.
"What we have to do is prepare ourselves accordingly and we will certainly be looking at our options in the coming days and weeks if we aren't able to secure Craig.
"It is a position that does need filling but I am very confident we will be able to do that."
Forsyth joined Watford from Dundee in 2011, making 22 appearances for the Hornets during his first season at Vicarage Road.
Rams manager Nigel Clough is keen to bring back the left-sider, telling the Derby Telegraph: "Craig Forsyth is one that we've tried to do something with and we've got other targets as well.
"We'll give it a certain amount of time and if it doesn't happen, then we'll move on to the next one."