Hearts midfielder Dale Carrick is willing to take a pay cut to help the club
Hearts teenager Dale Carrick is willing to take a pay cut after the troubled SPL club were placed in administration.
Last Updated: 25/06/13 10:17am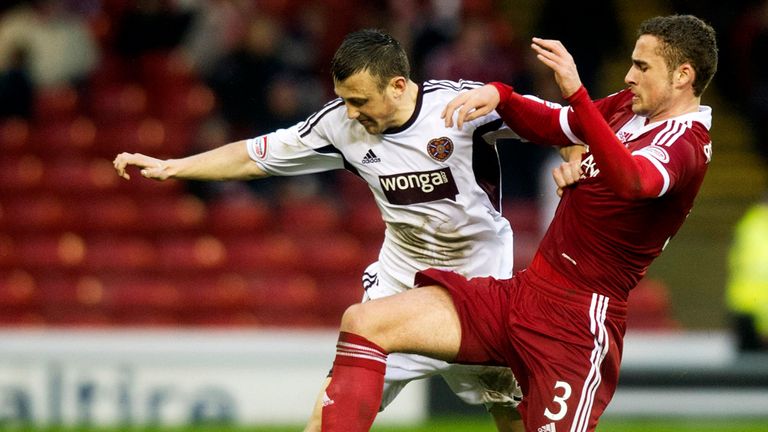 Administrators BDO have already made 14 staff redundant since last week, while some members of Hearts' squad have accepted a pay cut.
Carrick, who made 19 appearances last season after making his debut in August, is prepared to follow his team-mates' lead as he is determined to help the club out of their current predicament.
"It was devastating to find out the club was going into administration," said Carrick in the Daily Record. "I didn't believe it at first but then I saw it on TV and knew it was true.
"In the last couple of weeks I've toned down my spending and haven't bought some things I had planned to.
"It's best for some of the players to take a pay cut. I'll take one if it means fewer people will be made redundant. It has been so sad to see some people go.
"By the same token, it's great to see the fans coming out in their numbers to support the club and buy season tickets. We need to keep going now and sell the 3,000 the administrators have targeted.
"I haven't spoken to them yet about my own situation but I hope to do that on Thursday.
"I want to stay at the club for as long as I possible. I've been here since I was 11 so I want to give something back.
"I've had a wee taste of first-team action but I might get more regular starts next season with most of the senior players leaving."