Chris Brunt hails approach taken at West Brom to build the club
Chris Brunt has hailed the way West Brom have strengthened the club over the past few years.
Last Updated: 28/06/13 6:59pm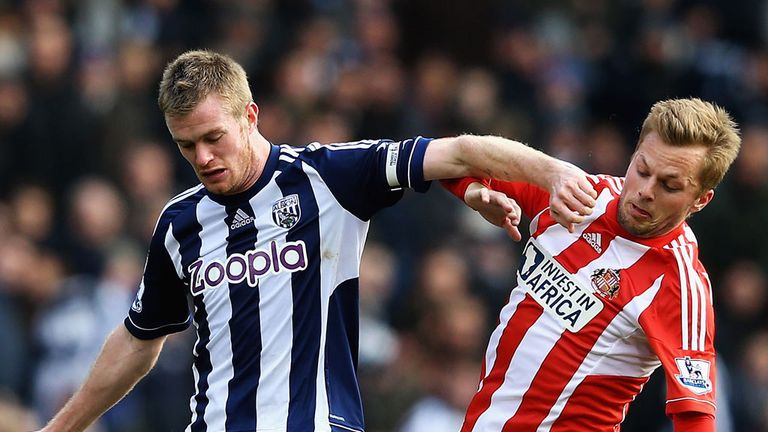 Brunt, who arrived in 2007, has witnessed the club rise from the championship to an eighth-place finish last season.
And the Baggies' skipper believes the careful approach at the club has laid down strong foundations for the future.
"We've gone about things steadily and not done anything major too quickly," said Brunt.
"We've just built every season and things have improved, and I'd say that's the best way to do it for a club of our size.
"Everybody wants success as quickly as possible but it's not just about the football pitch.
"There's a lot more to the club than just us on a Saturday, and it's a well-run club for the size of it and the attendances we've got.
"The way we do things is definitely the right way for a club of our size.
"It's all very well throwing a lot of money at it but if it all goes wrong you end up down in the Championship with debt.
"We have seen a lot of teams go back down, struggle financially and not be able to get back up again.
"Since I've been here we've been down once but we went down knowing we were going to be strong in the Championship and now we've come up and established ourselves in the Premier League again."