Serie A: Napoli striker Roberto Insigne dislocates his shoulder while on hiloday
Napoli striker Roberto Insigne has dislocated his shoulder while falling into the sea during a summer holiday.
Last Updated: 07/07/13 10:38pm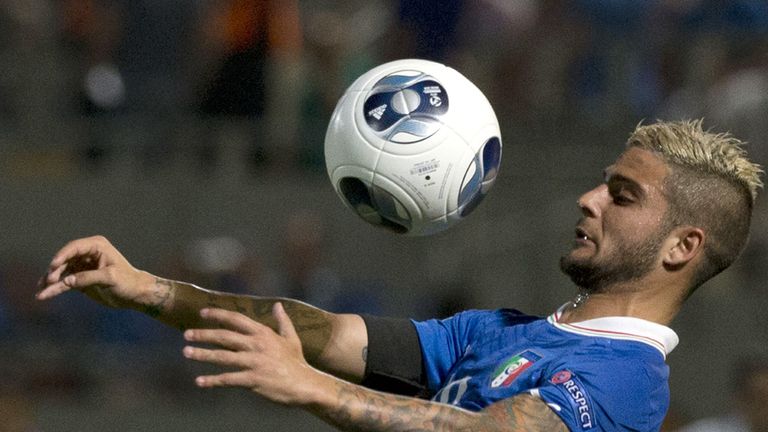 The 19-year-old younger brother of Italy Under-21 striker Lorenzo will have to wear a corrective brace on his left shoulder for the next three weeks following the incident at the west-coast beach resort of Formia.
A statement published on sscnapoli.it read: "A misadventure for Robert Insigne this afternoon. While looking for a place to climb into the sea during his holiday in Formia, he slipped and tried to prop himself up on the beach with his hand, dislocating his left shoulder."