Nicklas Helenius is keen to play beside want-away striker Christian Benteke at Aston Villa
Aston Villa's Nicklas Helenius admits he will be disappointed if fellow striker Christian Benteke leaves the club.
Last Updated: 15/07/13 4:01pm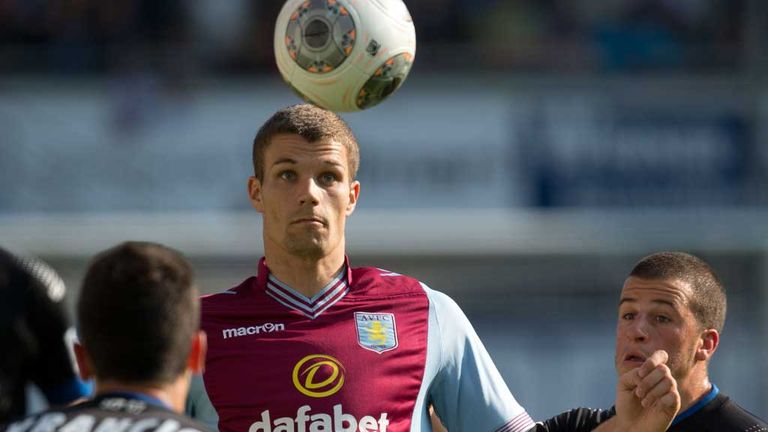 Villa confirmed last week that Benteke had recently handed in a transfer request after scoring 23 goals in all competitions last term.
Benteke's departure could make it easier for Helenius to establish himself at Villa, but the Dane admits he would prefer to form a partnership with the Belgium international.
Helenius said: "We have not been given much information about why he is not joining us for pre-season, but apparently he has put in a transfer request.
"It is down to the club and player how they want to handle the situation. It is not something that I take much joy from even though it improves my chances.
"We need the strongest possible squad for the upcoming season and I was looking forward to being in the same side as Christian Benteke.
"In that respect, it is sad what is happening around Benteke as he was definitely one of the players that I was looking forward to observing and learning from."