Transfer news: Gino Peruzzi's move to Sunderland falls through
Paolo Di Canio has revealed that Argentinian full-back Gino Peruzzi will not be joining Sunderland.
Last Updated: 23/07/13 1:39pm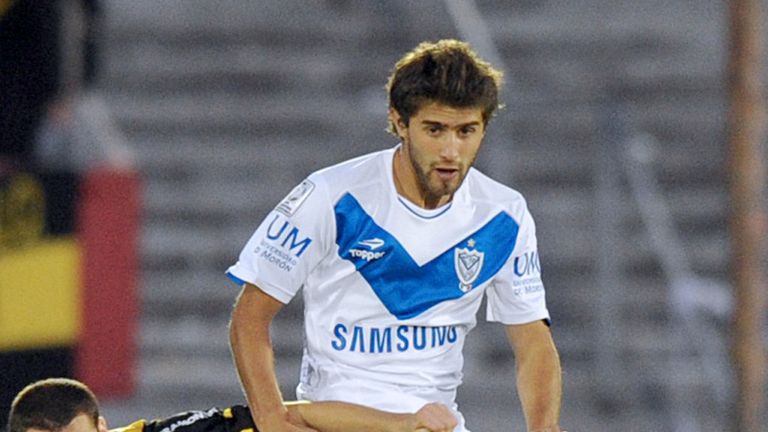 On Monday, Peruzzi's current club Velez Sarsfield claimed a deal for the 21-year-old would be completed when the Black Cats return from Hong Kong, where they are taking part in the Asia Trophy.
But manager Di Canio has revealed that the move has been put on hold because of a problem resulting from a ligament injury suffered by the player in April, which was identified during his medical on Wearside last week.
"At the moment, there is no chance for Gino Peruzzi to join us," said Di Canio.
"We have to make sure about some situations but my club is not a club that can sign at the moment a player who is injured, even though it's not a crucial injury.
"We are not Manchester City, who can think about buying a talented player with an injury and wait for him.
"We are not very late [in the transfer window], but I would like a player ready to join the rest of the group because the process of integration is not just physical. They have to understand how we play, which is not easy."
After his initial medical, Peruzzi visited a specialist in Rome, and as a result Velez were confident the transfer would go ahead.
A statement on their official website said: "As reported earlier, during the week directors (Julio) Baldomar and (Eduardo) Ordonez traveled to England with the player Gino Peruzzi to advance negotiations over the latter's transfer to Sunderland of that country.
"After agreeing contractual terms, the player underwent a medical examination, which is detailed in this report.
"The professionals found repercussions from the torn ligament Peruzzi suffered last April against Olimpo in the Copa Argentina, which prompted a three-week absence from games.
"To obtain further information about the injury and its evolution, they made contact with Dr Ricard Coppolechia, who answered their questions.
"After this, Sunderland requested permission to subject Gino Peruzzi to a final evaluation at the Villa Stuart Sporting Clinic in Rome, which is directed by the renowned Professor Pier Paolo Mariani.
"The evaluation had a positive result with Prof Mariani recommending specific work on the affected muscle area.
"Meanwhile, Sunderland had travelled to Hong Kong for some international matches, so the English club's authorities communicated their intention to sign the contract on the return of their president in the course of this week.
"Our club's entourage returned to Argentina on Sunday, anticipating that Gino Peruzzi will travel to England again in the coming days."