Sunderland fightback delights manager Paolo Di Canio
Sunderland manager Paolo Di Canio was pleased after they came from behind to beat Tottenham 3-1 in Hong Kong.
Last Updated: 24/07/13 3:04pm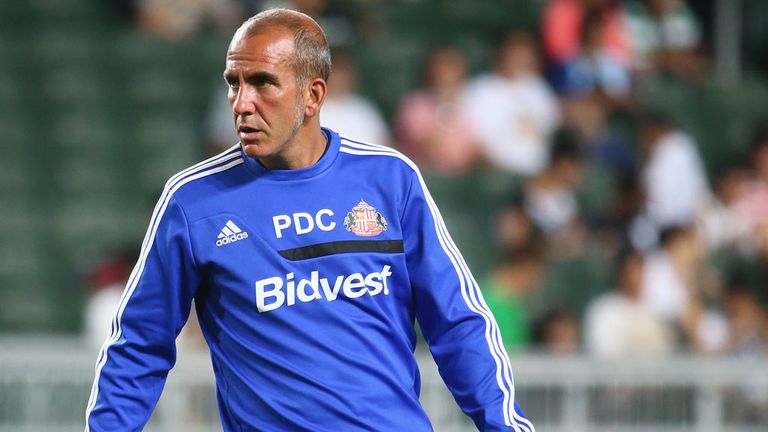 Gylfi Sigurdsson gave Spurs the lead before goals from new signings Cabral and David Moberg Karlsson either side of a Wes Brown effort sealed the win for Sunderland.
"A win is always good but the way it came made me happy because it is the first official game in a tournament against one of the best sides in the (Premier) League," Di Canio told Sky Sports.
"The pitch wasn't good but the team have made a sort of revolution playing at this level.
"I saw many things that made me happy and we want to create a clear identity.
"We did OK. There is still a job to do but I am very satisfied and we are going to work harder because we won only one game.
"We still don't know each other but we went 1-0 down and came back to win 3-1 in style.
"Today I saw what I want to see at this stage of the season. To be honest, I saw a bit more than I expected."
Brown returned to action having been out since injuring his knee in an FA Cup tie with Middlesbrough in January 2012 and Di Canio admitted he was glad to have him back.
"Wes was a very good player already but he didn't have a very good season last year," added the Italian.
"This year he decided to push harder because he is a very good professional.
"Thanks to him and thanks to my staff he has the chance to come back. He is an important footballer for me and I am very glad to have him back in the squad.
"He still has to improve because it is only the first friendly game but with his experience he can handle the situation and he can have a big part in my squad, I hope."