Chelsea's Branislav Ivanovic looking forward to Manchester United clash in August
Branislav Ivanovic says Chelsea's early-season clash with Manchester United will be an important test of strength.
Last Updated: 25/07/13 4:44pm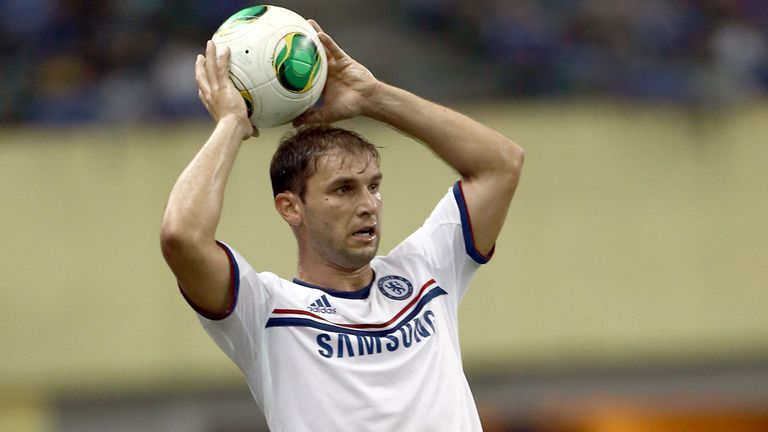 The Blues start their Premier League campaign under returning manager Jose Mourinho at home to newly-promoted Hull City on 18 August and will then travel to Old Trafford for an evening game on the 26th.
And Ivanovic said: "That game will not decide who will be champions but it will decide a lot of things about the confidence of the team.
"It's a very important game for us and I think everyone inside Chelsea is very excited about the start of the season.
"We are full of motivation and we will show what we've been doing during pre-season. I think a lot of Premier League fans and supporters are waiting and want the Premier League to start again."
Ready
The versatile Serbia international is enjoying life under his new boss and says he does not mind whether he is deployed at full-back or at the heart of the defence.
"The season is long and you have to be ready for every game," he said. "It's the manager's decision where he'll play you. I think it's very important to play two positions and I'm happy with right-back as well.
"For us it's a great experience to work with Jose and, at the moment, we will work on our base for the season.
"It's very hard but we look very impressive at the moment and, of course, we want to see results when the league starts.
"For us it's very important we have a big enough squad and we will for sure have some more players.
"Everyone is focused to be ready for the season and preparing ourselves for one of the, I think, toughest Premier Leagues in the last couple of years."