Championship: Bolton midfielder Stuart Holden suffers fresh injury fears
It is feared Bolton's Stuart Holden suffered a "very serious" knee injury in the USA's Gold Cup final win over Panama.
Last Updated: 30/07/13 11:45am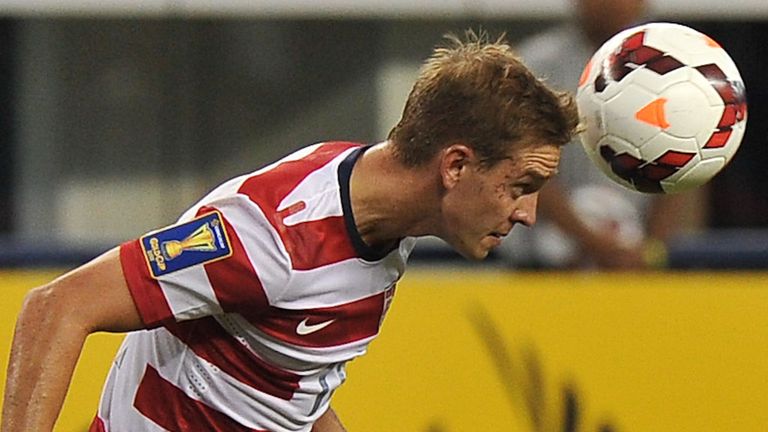 Holden has been plagued by trouble with the same right knee in the past, missing almost two years of football after sustaining a major injury against Manchester United in 2011.
He went down hurt in the 18th minute of the final on Sunday night and was duly substituted by manager Jurgen Klinsmann.
Klinsmann said: "We are very concerned about Stuart's situation.
"It looks like a very serious injury, but I'm not a doctor and I can't confirm it."
The former Germany striker added on ussoccer.com: "We'll get an MRI and he'll have all the tests done. Stu is a player that when something happens, he knows when something happens. Hopefully it's not as bad, but it's not looking good right now."
Holden said on Twitter after the match: "For all that know me and have supported me, I hope you know I will always prevail no matter what the outcome. Fingers crossed. Let's celebrate!"
Stoke's Brek Shea scored the game's only goal in the 69th minute to give the USA the trophy.