Transfer News: QPR midfielder Joey Barton keen on Marseille return
QPR midfielder Joey Barton has dismissed speculation he will join Everton, admitting he would prefer a Marseille return.
Last Updated: 01/08/13 2:39pm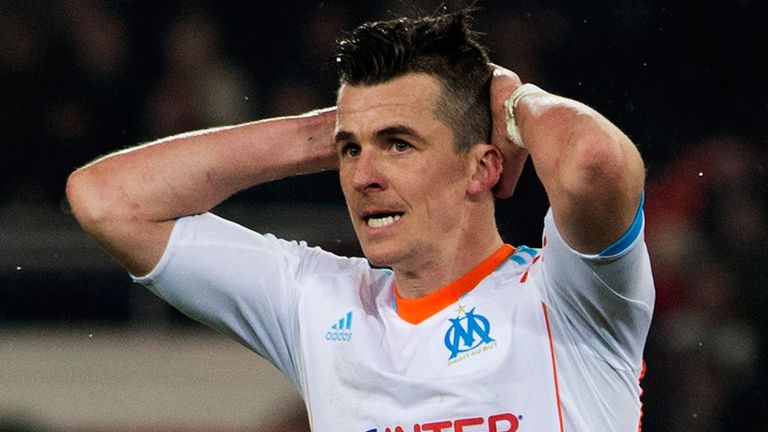 The outspoken player spent last season on loan with the French club and confirmed on Twitter he would welcome a move back there and the chance to play Champions League football.
Barton appeared to distance himself from suggestions on Wednesday by his agent Willie McKay that he might join Everton, the club he supported as a boy.
Instead he is keen to return to France, although QPR chief executive Phil Beard, speaking on 92Live, was keen to point out he remains their player and is back in pre-season training with the club.
"It's well known who I support. It doesn't take a rocket scientist to work that out," Barton wrote on Twitter.
"Good football agents will always be looking to move players, that's how they make money.
"Recent rumours are slightly wide of the mark, everyone knows where I would like to end up, in France, playing in the Champions League for Olympique Marseille, nothing has changed my end.
"If not, I am contracted to QPR and will give my all to help them regain their Premier League status.
"If something happens and both clubs decide differently, than I will assess my options."
Barton still has two years to run on his contract though and his financial demands may scupper his chances of rejoining Marseille.
He wants £3m to cancel the deal and with Barton on £70,000 a week, the player would cost QPR £7m if he was to see out his contract at Loftus Road.
Marseille are keen to have him back at the Stade Velodrome but believe it is up to Barton to negotiate a settlement with QPR.
The Ligue 1 side do not want to pay a fee for Barton though and are only prepared to offer him £30,000 a week.