Serie A: Rafael Benitez said he is surprised after loaning Liverpool's Jose Reina
Napoli head coach Rafael Benitez says he was surprised he was able to sign Liverpool's Jose Reina on a season-long loan.
Last Updated: 02/08/13 6:50pm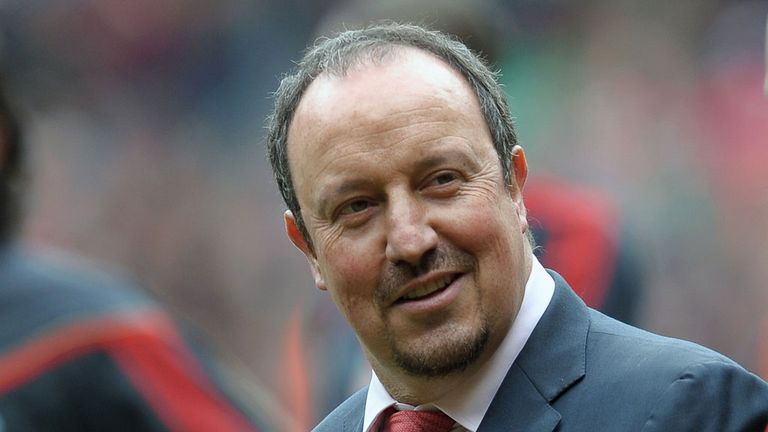 Reina, 30, was established as the number one keeper at Anfield since Benitez brought him to the club from Villarreal in 2005, but he has now been allowed to leave temporarily following Liverpool's signing of Belgium international Simon Mignolet from Sunderland.
The player himself issued a statement shortly after agreeing terms on his loan move to Naples in which he expressed his own surprise at the deal, having only been made aware of the interest after the Serie A club's offer had been accepted.
Benitez, who has returned to England for this weekend's Emirates Cup, revealed he had not expected Reina to be available and was looking to make a move for QPR goalkeeper Julio Cesar instead.
"Obviously I know the situation and I was surprised," he said. "We were trying to sign Julio Cesar and it was a surprise for us when Pepe Reina was available.
"For us it is a big boost and it is really important because he is a great player so we are really pleased.
"I would say he has a lot of respect for the club and he was surprised by the decision and because nobody had told him.
"He has a great relationship with the fans and the club so I don't think he has any problem with them."
Benitez, who also confirmed new signing Gonzalo Higuain will play some part in a game against former suitors Arsenal tomorrow, feels he has brought in a top quality goalkeeper in Reina and that he had not really entertained the possibility of signing his compatriot.
When asked if Reina was still world class Benitez replied: "100 per cent - he is still a fantastic keeper.
"We knew he had a long contract so it would have been impossible and we were not even thinking about him.
"We were talking about Cesar and then we realised that he was available and that was perfect."