QPR striker Andy Johnson believes they can sign Tottenham's Jermain Defoe
QPR striker Andy Johnson has welcomed the club's reported interest in signing Tottenham ace Jermain Defoe.
Last Updated: 05/08/13 9:46am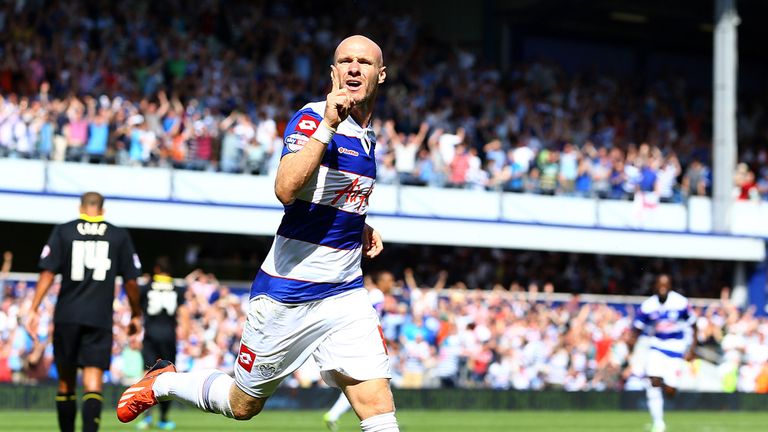 Championship hopefuls QPR have been linked with a move for Defoe as Harry Redknapp looks to be reunited with the player at Loftus Road.
Defoe's future at White Hart Lane has been the subject of conjecture all summer with the likes of West Brom and Stoke credited with an interest in his services.
Johnson believes moving to QPR would be an attractive proposition for Defoe even it meant he had to drop down from the Premier League.
"We don't need to speak how big the club is, the club's massive," Johnson told the Daily Mirror. "It's got massive backing, the chairman's been fantastic, it'll be great to give him something back.
"Jermain has worked under Harry before, he's worked with a lot of the boys before. I worked with him for three or four years at England. He's a great lad. He's worked with Jermaine Jenas and few of the old Tottenham boys and there are a lot of people here who could attract him to the club.
"Yeah of course, I think when I've moved to clubs first you look and see who you do and don't know at clubs.
"I think that has an influence on where you choose to go in the end, so fingers crossed and hopefully Jermain will come."
Meanwhile, Johnson hopes Joey Barton will stay at the club feeling he will be a huge asset to QPR if he remains at Loftus Road.
Barton has previously suggested he would be leaving QPR this summer as he hopes to win a return to Marseille after a successful spell on loan in France last season.
However, Barton is still at QPR and, having started Saturday's 2-1 win over Sheffield Wednesday, Johnson would like to see him stay at the club.
"Joey is fantastic. Nobody will question his ability, talent or commitment to the team," added Johnson.
"Joey's a great lad. I have gelled well with him off the field. He is great to have around the place.
"He will be an asset if he stays."