Premier League: Michael Essien thinks Jose Mourinho will bring glory back to Chelsea
Michael Essien is delighted to have Jose Mourinho back at Chelsea and hopes the move will bring the club more success.
Last Updated: 05/08/13 4:35pm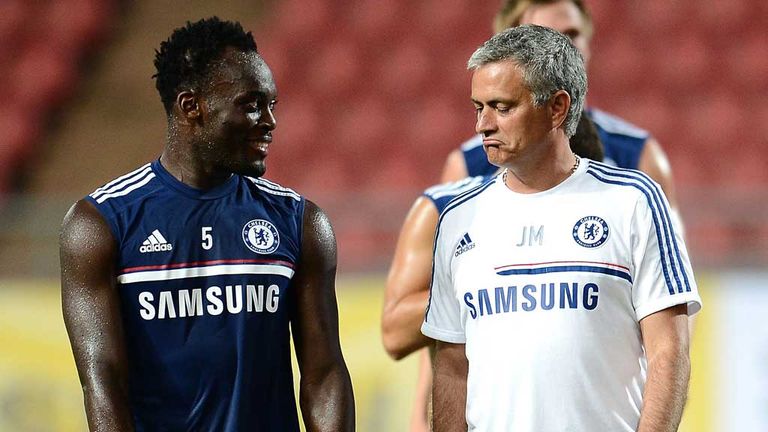 Essien spent last season on loan alongside Mourinho at Real Madrid and admits he knew the Portuguese was returning to the Premier League before the news became public knowledge in May.
The Ghana midfielder fell down the pecking order with Chelsea's previous managers, leading to his loan spell in Spain, and he is ready to play a full part now Mourinho is back in charge after six years away.
"I am ready to give my all to Chelsea," Essien said.
"I haven't lost any desire or motivation. I have been working hard in the last few weeks to be physically and mentally fit for the season and I feel good about my work so far.
"We are definitely going to give it a go this season. All the trophies are up for grabs and you can rest assured we will do all we can to bring as many as we can to the Bridge."
Essien also recalled the precise time he knew Mourinho was returning to Chelsea.
He added: "When I scored my last goal for Real Madrid on the last day of the season, I ran over to celebrate with him and was expecting him to congratulate me when I hugged him.
"Instead he leaned over and said: 'See you at pre-season training on July 8'. I found that so funny.
"We are now back together where we belong and where we had so many beautiful years together and I hope we can recreate those magical years."