Serie A: Juventus switch reignites Carlos Tevez following his Man City move
Carlos Tevez claims he had grown tired before sealing a switch to Juventus which has rekindled his love for football.
By Paulo Freitas
Last Updated: 07/08/13 12:17pm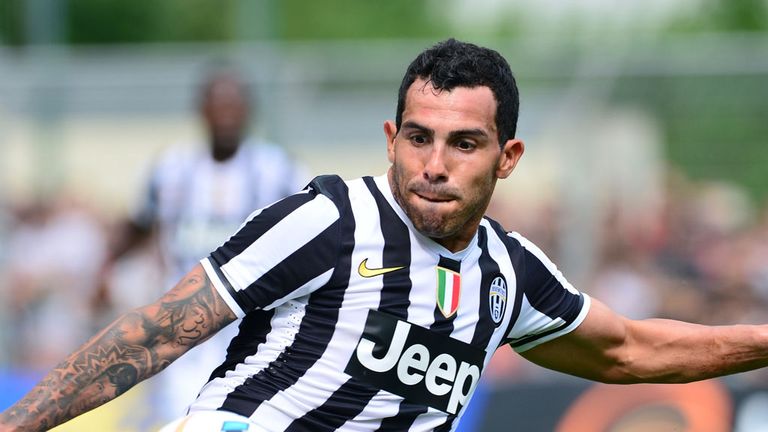 The Argentine forward has openly admitted in the past that thoughts of quitting have regularly crossed his mind.
He has now reiterated that stance, saying he almost walked away from the sport after suffering a now infamous falling-out with former Manchester City boss Roberto Mancini in September 2011.
Tevez is, however, now looking forward to opening a new chapter in his career after bringing to an end a productive seven-year stay in England to link up with reigning Serie A champions Juve.
The 29-year-old forward told Argentina's Fox Sports: "I always said that I would retire at 28 and I was close to retiring after the fight with Roberto Mancini.
"I was tired as well. I had spent six years in England and nobody would have given a cent for me to stay six years in England.
"I won the Champions League with Manchester United, the Premier League with Manchester United, the FA Cup with Manchester City, who hadn't won anything for a long time, I won everything.
"There's a moment where you get tired, you get tired of football. I wanted to leave football, then Juventus arrived, one of the biggest teams in Europe."
While Tevez has shelved his retirement plans for now, he concedes that he is unlikely to don the colours of his country again - with national coach Alejandro Sabella having overlooked him since taking charge in 2011.
Tevez added: "It's over. I've said what I have to say on the national team and I have nothing more to add.
"I have spoken the truth. I have said what I feel and that's the end. If I talk about this, it seems I'm asking for a chance to come back."