Mark Bowen reveals work being done by Stoke to change style
Stoke City are working hard to change their style of play, admits number two Mark Bowen.
Last Updated: 08/08/13 12:48pm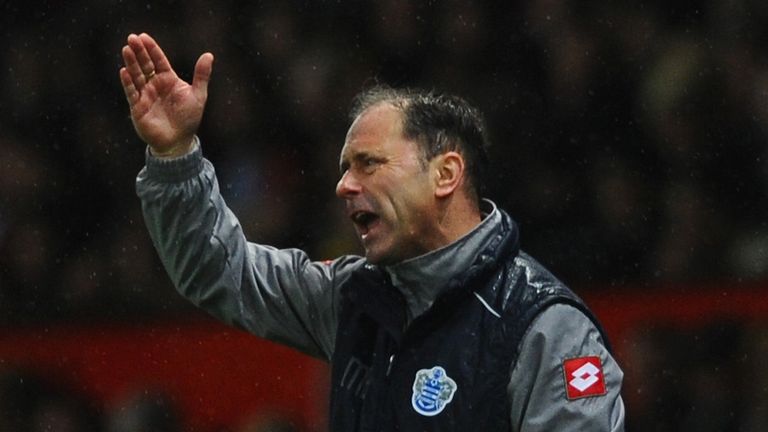 Boss Mark Hughes has already admitted that there will be a difference this season in his style, to that of former manager Tony Pulis.
And Bowen admits they have been doing a lot of work on the training ground.
"We were watching clips of teams like Chelsea, Swansea and Liverpool to see how they play out from the back," explained Bowen.
"We were showing the fundamentals, but also what can go wrong.
"We want the players to know they can play the ball, that mistakes will be made, but that we won't come down on them like a ton of bricks every time.
"It's a question of building up their confidence.
"We then went out on to the training field to try and put things into practice.
"We must have come back in about two-and-a-half hours later, so there was no second afternoon session.
"We are feeding players a lot of information and you don't want to feed them too much.
"So in the afternoon, it was a case of them getting some fitness and strength work done.
"That is the kind of work we have been doing every day and we'll build up to the Genoa game on Saturday."
Changes
One man who is embracing the changes is Glenn Whelan - who has been asked to take on a more attacking role.
"A manager picks you to do a certain role and I went in there to do a job which I was asked to do," he said.
"If I can now pitch in and score, which I would like to do and have done previously, then so be it.
"Obviously things have changed with a new manager coming in with different ideas and as a player, you have to open yourself up to what he wants to get into his team.
"I think everyone knows what he wants by now. He's trying to get us to get the ball down a lot more, not being as direct and playing through midfield a bit more.
"We've played a lot of games in pre-season now. He's played three in midfield at times and there's always been one sitting, which gives the others freedom to get into the box and help the strikers.
"I think everyone is enjoying it and taking to his ways really well, but in saying that we know this has only been pre-season so far and the real season is still to come."