Transfer news: Brighton captain Gordon Greer agrees new deal after bids rejected
Brighton and Hove Albion have agreed a new deal with captain Gordon Greer after turning down bids from Leeds United.
Last Updated: 16/08/13 2:52pm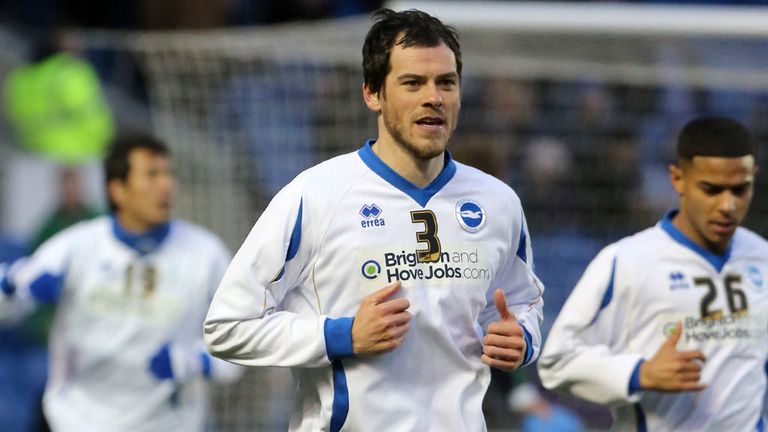 Leeds have been trying for the past week to try and lure the Scotland international defender to Elland Road.
However, Brighton were not willing to let Greer leave and Sky Sports understands that they have now agreed a new deal with the 32-year-old.
The news will be a huge blow to Leeds boss Brian McDermott, who had his sights set on Greer as he looks to bolster his squad ahead of the transfer deadline.
After also being linked with Bolton's Matt Mills in recent weeks, McDermott said he had drawn a blank with his bids.
"It's proving to be difficult that deal. At some point one has to move on. It's been going on for quite a long time now. But I haven't moved on yet, not completely," said McDermott.
"In this particular situation it's a club-to-club issue. The club doesn't want to sell the player and we were in a position where we thought they would. The club are now saying they won't.
"The player's agent thought there was a situation where the player would be sold but that's not proving to be the case. The club don't want to do the deal. It's a difficult situation when you think the player wants to come.
"But sometimes that's how it is. Clubs have got their own ideas and they've got to look after themselves. Rightly so. All clubs have got to do business the way they think is right and proper for them."