Brighton captain Gordon Greer on the brink of signing a new contract.
Brighton captain Gordon Greer hopes the finishing touches will be put to his new contract this week.
Last Updated: 19/08/13 12:39pm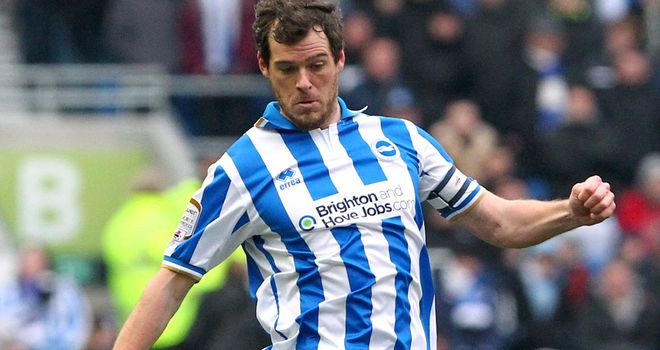 The 32-year-old centre-half was a target for Brian McDermott this summer but insists he is staying on the south coast.
He told The Argus: "This week hopefully we will sort it all out.
"I'm delighted. I've been here for three years already and it's been great. I'm really happy here, so hopefully we can get it all tied up and sorted out this week.
"It's flattering (to be linked with Leeds) but it's important, especially when you get older, that you don't let these things take away from your game. I have just been concentrating on Brighton."