Daniel Osvaldo is looking forward to working under Mauricio Pochettino at Southampton
Daniel Osvaldo admits the prospect of working with Mauricio Pochettino again key to his decision to join Southampton.
Last Updated: 20/08/13 10:56am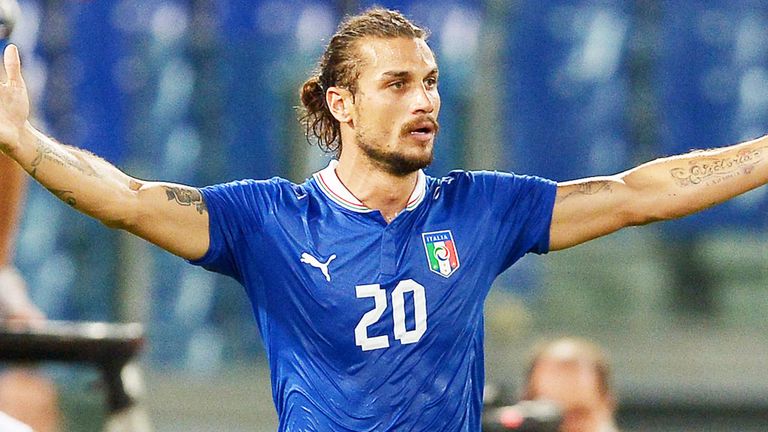 Osvaldo has moved to St Mary's on a four-year contract from Roma for a club-record fee of around £15million to hook up once more with Pochettino, who was his mentor at Espanyol three seasons ago.
"I've worked with Mauricio before and I know him quite well," Osvaldo said.
"The season I shared with him at Espanyol was my best season as a football in a personal and collective sense.
"It's fantastic to work with Mauricio. He's a great motivator and for me it's very important to work with people who appreciate and respect how I work.
"For some years, I've been working with people who don't appreciate how I work as a player, so it's great for me to to be working with people who do appreciate it."
The 27-year-old Italy international claims his long-held desire to play in the English Premier League was another reason for making his move.
Osvaldo added: "I've been dreaming about playing in the Premier League and I want to do something important in this league, so I've made this dream come true.
"I've always been a massive fan of the Premier League. The technical level of the league is amazing and it is very dynamic. Overall I'm thrilled to be here."