Jon Daly believes Rangers can go through season unbeaten
Rangers new signing Jon Daly believes they can go through the league campaign unbeaten.
Last Updated: 21/08/13 12:48pm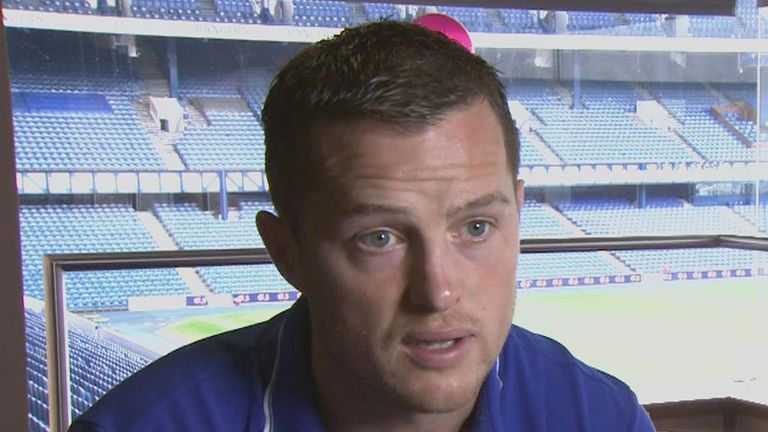 Daly has had to register as a trialist because of the club's on-going transfer embargo but is relishing the chance to repay the faith of the Ibrox faithful.
"As a footballer you want to play in front of big crowds and I think the first game against Brechin at home was amazing," said Daly of the match which saw a 4-1 win for Rangers in front of a crowd of over 44,000.
"The fans were fantastic and that's when it hits home that you are at a massive football club. Anything that goes on off the park that's obviously off the park. We are footballers and we are here to play football. That's what we concentrate on."
Rangers have dropped out of the League Cup after defeat to Forfar, but they have made a solid start to their League One campaign and Daly believes they can go through the season without defeat.
"I would like to think we could do that," he added. "Every game poses different challenges and every team will raise their game when they come to Ibrox or when we come to their stadium.
"That's something that we have to adapt to and make sure that we start at a high tempo. I think in the first couple of games we have done that."