West Brom boss Steve Clarke hopes Nicolas Anelka reconsiders wish to retire
Steve Clarke has confirmed Nicolas Anelka wants to quit football but hopes the West Brom striker will reconsider.
Last Updated: 23/08/13 1:59pm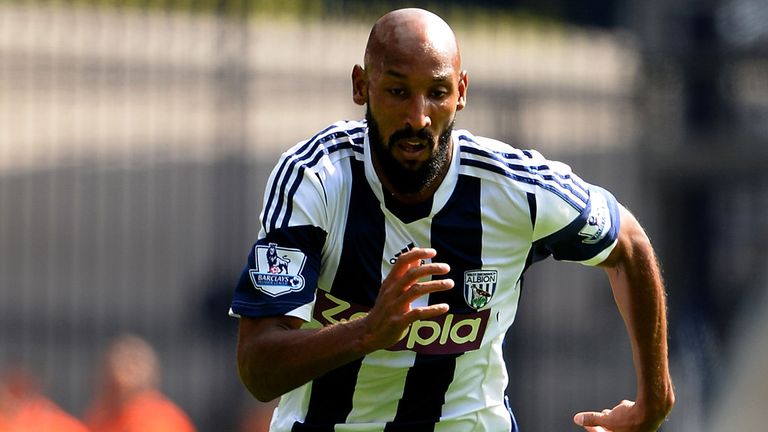 Anelka, 34, has been granted compassionate leave by the club following the death of his agent Eric Manasse last weekend and will miss Saturday's Premier League game at Everton.
The Frenchman left training early on Thursday, prompting reports he had walked out on the club he only joined last month following a short spell with Chinese side Shanghai Shenhua.
However, Albion quickly issued a statement saying Anelka had left with their blessing and Clarke clarified the situation at his Friday morning press conference.
"Obviously Nicolas lost a close friend and an agent over the weekend - he died suddenly," he said.
"I had a very brief chat with him, and he wasn't in a good place. So the club have decided just to give him a bit of time to go away and think about it and get himself in a better place for the future.
"Really, that is as much as there is to tell on the situation. It wasn't dramatic, there was no big bust-up, he didn't storm out of the training ground. It is just a boy who is really quite upset."
Asked if Anelka had mentioned quitting, Clarke added: "I'm not going to deny that he used that word in the conversations we had with him.
"But we've given him time to go away and think about it and I don't think we could do any more in the circumstances as they were."