Neil Taylor believes Europa League will not distract Swansea
Swansea defender Neil Taylor believes the next few weeks could be pivotal in their season.
Last Updated: 23/08/13 2:53pm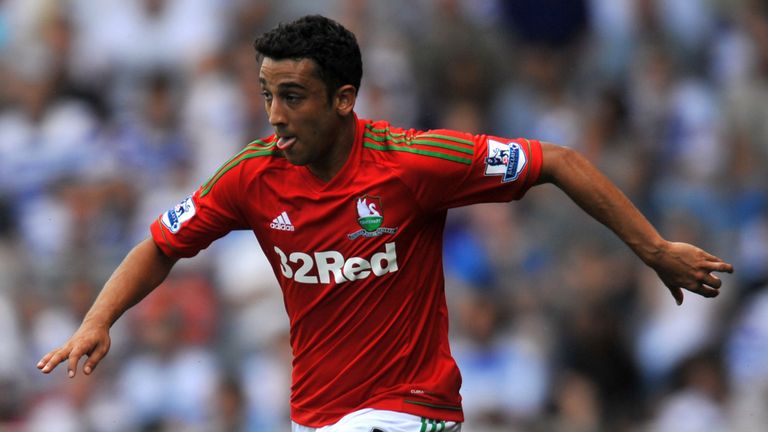 Michael Laudrup's side take on Tottenham at White Hart Lane on Sunday on the back of a 5-1 win over Petrolul Ploiesti in the play-off round of the Europa League on Thursday.
That result has left Swansea on the verge of the group stages of the competition - and Taylor is well aware of the adverse effect that can have on domestic form.
Taylor cites Newcastle's league form last season as an example - they finished 16th after a fifth place finish the previous campaign - but believes the Capital One Cup winners have the strength in depth to cope.
"There is no question weeks like these will massively define our season," he said.
"It defined Newcastle's season last year. You have to have a big squad and be prepared.
"You have to rotate but always be competitive, simple as that.
"We got back at 3am when we played the away leg in Malmo, so coming back from Romania will be later again and gives you less time to prepare for the next game.
"You have to be ready to rotate the squad and have the players to do it - I think we have.
"It's what we want to do. We want to be going all over Europe and testing ourselves but remain strong in the Premier League. This is our first chance to show we can do that."
Swansea's fine start to their European campaign is in contrast to the Premier League - where they lost their opening game 4-1 to Manchester United - but Taylor insists the result was a blip in what has been an impressive run of results.
"Everyone loses games," he added. "But we pretty much didn't concede a goal all pre-season and won every game.
"The confidence was high and when it happens it's a reality check, but that's football.
"It happens throughout your career until you stop playing. You just have to get used to it.
"The opportunity has come around again and you forget it. We won on Thursday so we are all straight back to it."