Arsene Wenger relaxed about transfer target Luis Suarez moving to another club
Arsene Wenger insists he will remain philosophical if Luis Suarez does not join Arsenal.
Last Updated: 24/08/13 11:10am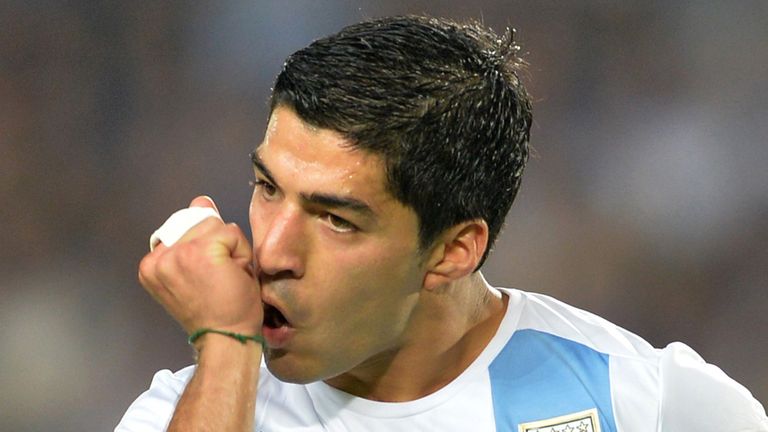 The Spanish giants have renewed their interest in Suarez, although Liverpool boss Brendan Rodgers insists the 10 days left in the transfer window is insufficient time to complete negotiations for a player he is desperate to keep.
Arsenal failed with a bit which triggered a £40million transfer clause earlier this summer, and Wenger claims he has since turned his attention to alternative targets.
If Suarez does opt for Madrid, Wenger believes it will be a minor disappointment for the Gunners.
Wenger said: "That can happen. You've certainly tried to go out with a girl but find she has chosen someone else. You don't commit suicide.
"I don't want to speak in detail about what has happened. One day, why not?
"But now it's not the moment to talk about that. I just said it's over. We have to get on with our lives."
Karim Benzema, Angel Di Maria and Yohan Cabaye are among Arsenal's other targets, but Wenger refuses to place too much value in marquee signings.
"I can understand the interest in these types of signings, but it's five per cent of the game," Wenger added.
"For 95 per cent of the time it's something more - the spirit inside the club, the values of the club. But today you feel that it is only about that. I'm not against splashing out, but football is not only about that."