Midfielder Florian Thauvin absent from Lille training session
Lille's Florian Thauvin can expect to be docked wages after he missed training on Tuesday, the club have announced.
Last Updated: 27/08/13 12:33pm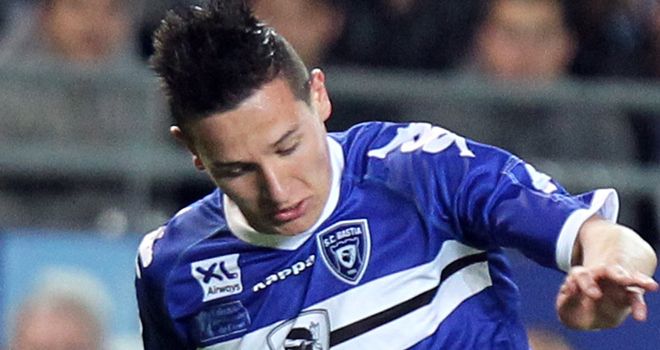 The 20-year-old appears to be at loggerheads with the management as he continues to be linked with a move to Marseille.
Lille president Michel Seydoux said on Monday that he was "99.9 per cent" confident the sought-after player will not leave this summer.
But it was confirmed on Tuesday that Thauvin failed to turn up for training, although the club insist that will not alter their stance on wanting to keep him at the Stade Metropole.
Sporting director Frederic Paquet told a press conference: "I can confirm that Florian Thauvin did not come to training this morning.
"He told the coach this weekend. We have taken note.
"We are suffering because of a unilateral choice involving himself and his entourage. It is sad he has made that choice, but now we must wait until the end of the transfer window.
"As for sanctions, as an employee he will obviously not be paid if he is not working.
"We are determined our position will remain the same, despite his absence."