Steve Clarke backs West Brom striker Nicolas Anelka after compassionate leave
West Brom boss Steve Clarke says he has no concern about Nicolas Anelka's state of mind following his spell of leave.
Last Updated: 29/08/13 5:20pm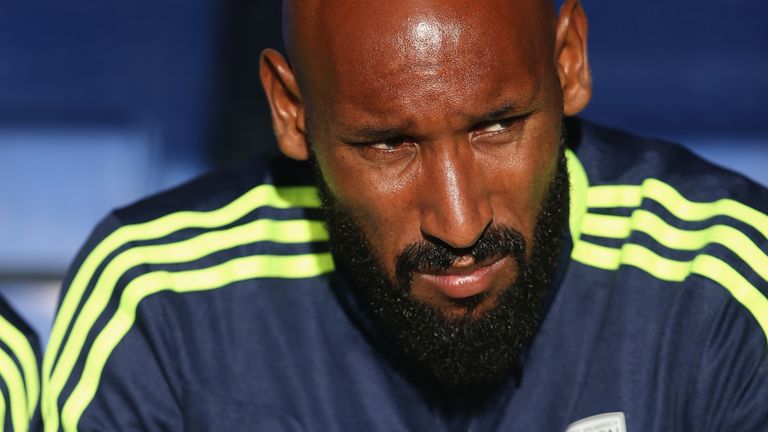 Anelka reported back for training on Thursday, six days after he reportedly considered quitting the game following the death of his friend and agent Eric Manasse.
But Clarke has held lengthy talks with the 34-year-old Frenchman and believes he is ready to return to the fray against Swansea on Sunday.
"I don't think he ever said to anybody he might quit because all the conversations he had were private and in house," Clarke said.
"All I said last week was the quit word did come up in conversation. He was in a really bad place.
"But we did what any club would do - we gave him time to go away and reflect on things.
"He came in yesterday and told me he was really looking forward to the rest of the season and to helping West Bromwich Albion build on last season. For me, it was great news.
"He is good. He explained to me the circumstances around his state of mind last week, and they were all good reasons, and now he is fine.
"He trained this morning, he trained very well, and I've no qualms whatsoever about playing him on Sunday. I need all the good players I can get.
"I'm not sure he did too much whilst he was away, but he is naturally very
fit. His fitness won't be an issue."