Premier League: Spurs' Danny Rose expects top-four spot despite loss of Gareth Bale
Danny Rose believes Tottenham possess enough quality for Champions League qualification despite the loss of Gareth Bale.
Last Updated: 02/09/13 5:30pm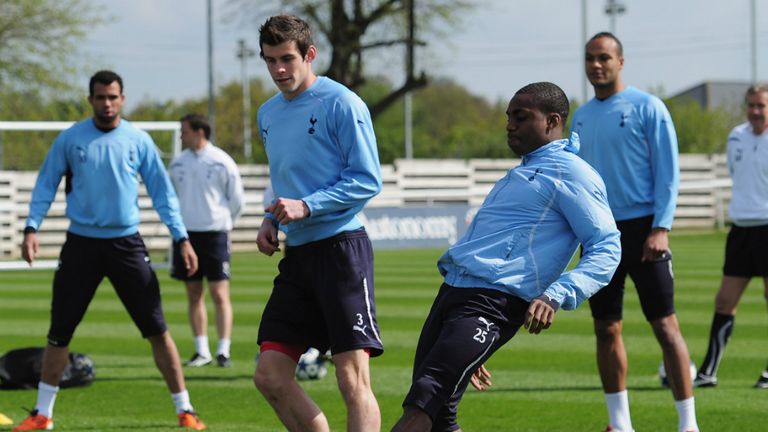 Bale signed a six-year contract with Real Madrid on Monday morning having completed his 100million euro (£85.3million) move to the Bernabeu.
Although Spurs chairman Daniel Levy has been busy negotiating the best deal with Real Madrid it has not prevented the club from spending in excess of £100million to bring in seven new players.
Five of those new additions featured on Sunday as Tottenham lost 1-0 to Arsenal in the north London derby - but Rose expects Spurs will be challenging for the crown when the new signings acclimatise in the capital.
"I've been here six years now and it is a little bit surreal seeing Spurs spending that sort of money, but it's good that the chairman sees that we're not far away from breaking into the top four," he said.
Next level
"We just need to push on to that next level and he (Levy) is allowing the manager to build his squad, and it's great.
"You look through the whole team and you see that we've probably got two strong players in each position - we've got a great squad this season. It's a bit sad to see the faces go who have left, but we're looking to push on now."
Despite losing to their local rivals on Sunday, Tottenham won their opening two fixtures, with Roberto Soldado playing a central role - and Rose expects even more as the new recruits settle into the squad.
"Soldado's come in and he's scored four in his first three games," he added. "Etienne's come in and he's looked very solid, so I'd say those two have come in and they've not looked out of place.
"With the £30m signing of Lamela, I hope people don't expect too much from him too soon, and that they allow him to settle in and adapt, and we'll all make him feel welcome.
Excited
"We've started well and we've got Norwich when we get back from the international break, and it will be a game that we're all looking to win to get our season firing again."
Despite the switch appearing to cause some angst at White Hart Lane, Rose insists Bale leaves with the support of his former team-mates well intact.
"There are moments where Gareth would have just unlocked the game a lot earlier than when we've scored, and against Arsenal he would have enjoyed being out there. But I don't think anyone can hold a grudge against him for leaving," Rose said.
"Me especially, I wish him all the best and I hope he enjoys the occasion at Madrid.
"I'm thoroughly excited for him, I wish him the very best and I hope he can get me some tickets for El Clasico!"