Emiliano Viviano vows to challenge Wojciech Szczesny for Arsenal No 1 jersey
New Arsenal keeper Emiliano Viviano intends to make a strong challenge for Wojciech Szczesny's No 1 jersey.
Last Updated: 03/09/13 4:41pm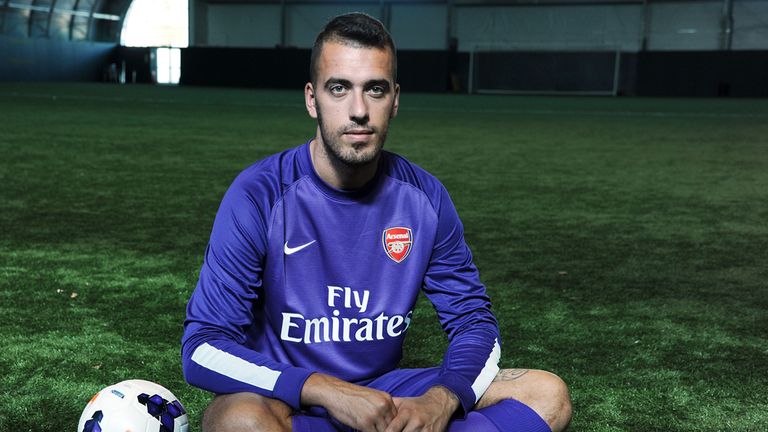 The Italy international joined the Gunners on deadline day on a season-long loan from Palermo, initially as support for Szczesny and Lukasz Fabianski.
But Viviano, who has six caps, is looking forward to quickly adapting to the hustle and bustle of the Premier League, and vows to take his chance in the first team if he gets one.
"I think it is a good thing that there are other great goalkeepers here. It is a positive fight," Viviano said. "We are at work every day together and I am sure there will be great friendship.
"I know Fabianski has been a little bit unlucky last year with some injuries. I always see Szczesny play and he is a good goalkeeper, a great goalkeeper. I will work hard with them to [compete].
"It feels good [to sign for Arsenal], it is a dream for me.
"It is easy [to choose Arsenal], it is one of the best clubs in the world. It is a club with a fantastic story, with a boss who is one of the best in Europe and for me it is a dream. It is special.
"I know the players, a lot of things about the Premier League because I love the English type of thinking about football and sports.
"It is different, it is always a full stadium, always in every club - whether it is a small team or a small city. They have good teams, with a good training field, good passion.
"I hope I can help Arsenal win every match and I hope my experience with this team and this city can help me get back into the national team."