Florian Marange slams Crystal Palace for leaving him out of Premier League squad
Florian Marange plans showdown talks with Crystal Palace after being left out of their Premier League squad.
By Patrick Haond
Last Updated: 09/09/13 4:00pm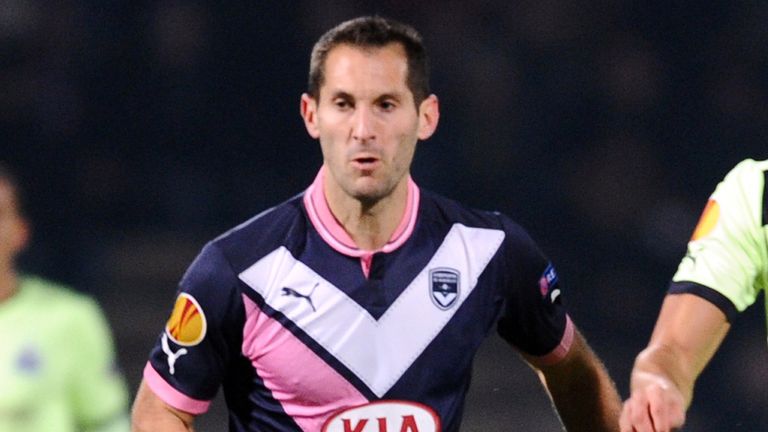 Marange, who joined Palace from Bordeaux on a free transfer earlier this summer, was omitted from Ian Holloway's squad after Palace made 16 signings during the transfer window.
The defender's only appearance for Palace came in the 2-1 Capital One Cup defeat at League One side Bristol City last month.
The 27-year-old is not happy with the decision to leave him out of the squad and has been shocked by his treatment since arriving at the club.
"I am disgusted," Marange told L'Equipe. "If I knew that rule (Premier League list), I would have asked to add a clause on my contract.
"But my adviser didn't tell me. And now people almost tell me it is my fault.
"I played in the Cup against Bristol City. We lost but I made no fault on the two goals conceded. I only did seven or eight training sessions.
"How could you judge a player in 10 days?
"I was not presented to the press. I never had any official photo and I am still waiting for my club suit. I stayed for a fortnight in a hotel before settling in a house and the officials told it was up to me to pay the bill.
"This is a big mess.
"It is a real hassle. I have a good contract, I am earning a bit more than in Bordeaux, but living in London is 10 times more expensive. And I came to play."
Marange now plans to meet Crystal Palace chairman Steve Parish on Wednesday to thrash out his future.
"Either I cancel my contract or I am waiting for the winter transfer market to find a new club," added Marange.