Crystal Palace defender Jack Hunt has broken his ankle
Crystal Palace defender Jack Hunt has broken his ankle - before he has played a first-team game for the club.
Last Updated: 13/09/13 10:43am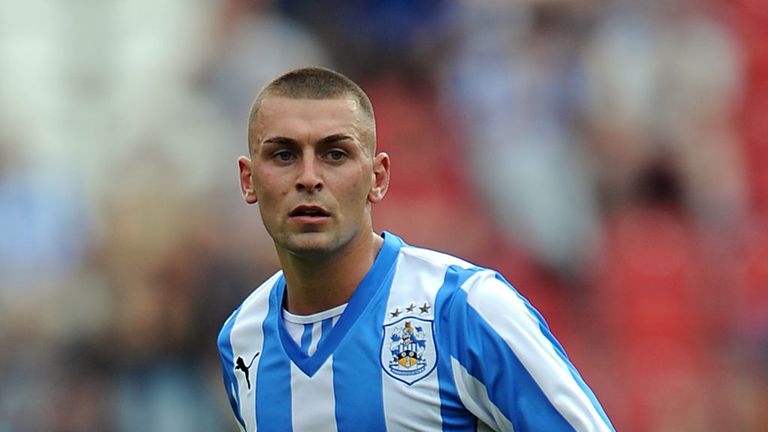 He only arrived at Selhurst Park from Huddersfield in a frenzied week of transfer activity at the end of the transfer window.
He suffered the injury in training and is now set for a four-month period of rehabilitation.
He said: "Absolutely devastated to have broken my ankle in training. Got to take the positives, clean break and no op needed.
"I'll do everything I can to be back playing as soon as possible. Massive thanks to everyone at CPFC. Chairman, manager, coaching staff, physios and the lads have been unreal."
Meanwhile, Jonny Williams could also be facing a lengthy spell out after damaging ankle ligaments while on international duty with Wales in Macedonia.
"The severity is pretty bad for us," Ian Holloway said of Hunt's injury.
"We've just had a broken leg on Jack. In a funny way sometimes bones mend quicker and easier than ligaments.
"If there is any good news for him, it is a clean break. There is no ligament damage.
"It was a sort of freakish accident, where he planted his foot and everybody heard a crack so that's not good.
"Then Jonny Williams gets booted in this international game, which I am not happy about. It is so cowardly it is unbelievable.
"We're going to be missing him for God knows how many months. With Jack it
will be weeks and with Jonny it might be months [due to ankle ligament damage].
"It is a big blow for Jack but I think it will be easier for him to fix than Jonny's."