Ian Holloway claims Owen Garvan 'wanted guaranteed spot in Crystal Palace's starting XI'
Ian Holloway says he left Owen Garvan out of his 25-man squad because the midfielder wanted to be first choice
Last Updated: 13/09/13 4:55pm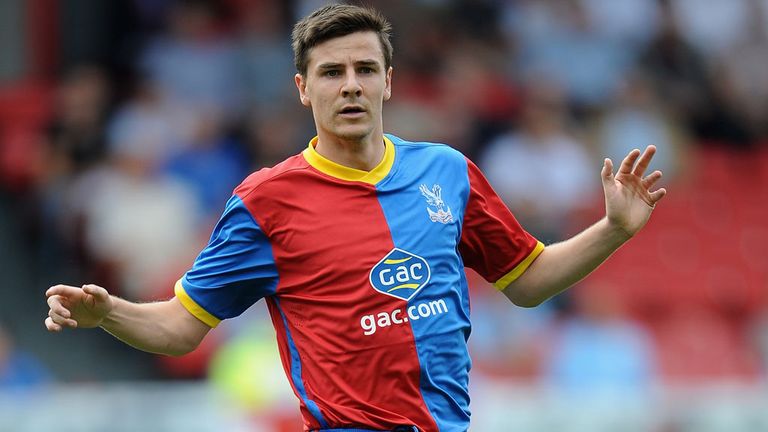 The Eagles' manager claims that Garvan virtually gave him an ultimatum saying he did not want to be part of their 25-man pool if he was not first choice.
Garvan has been at Selhurst Park for three years and, after being told he was not in the final squad of 25, he took a swipe at Holloway via Twitter saying: "I'll be here longer then he will...trust me".
But explaining why the Irishman was omitted, Holloway said: "The rules of the competition are that if you have more than 25 players you have to de-select some. That is just it.
"He was really close to being selected. In fact, if it wasn't for a conversation we had the week before, because he wasn't going to be in the starting XI, he would have been in my 25.
"He made it totally clear to me that he didn't want to be in the 25 if he wasn't starting almost every week. I couldn't guarantee him that."
And Garvan was not the only omitted player to express their anger.
Florian Marange, a summer signing from Bordeaux, remarked that he was 'disgusted' by the decision.
But Holloway pointed out: "I didn't want his family coming over here if he wasn't exactly the player we thought he was going to be.
"It's as simple as that. I needed some pace in that backline and he hasn't got it.
"We brought him in during pre-season, I have had a look at his record and thought he would be fine but in two games he didn't look quick enough. If he doesn't like it, I can't help that.
"His agent knew three or four days before the window shut. So he could have got him a French club, so why didn't he?"