Liverpool boss Brendan Rodgers protecting club's future with defensive signings
Brendan Rodgers says he has protected Liverpool's future by investing so heavily in his defence over the summer.
Last Updated: 16/09/13 3:50pm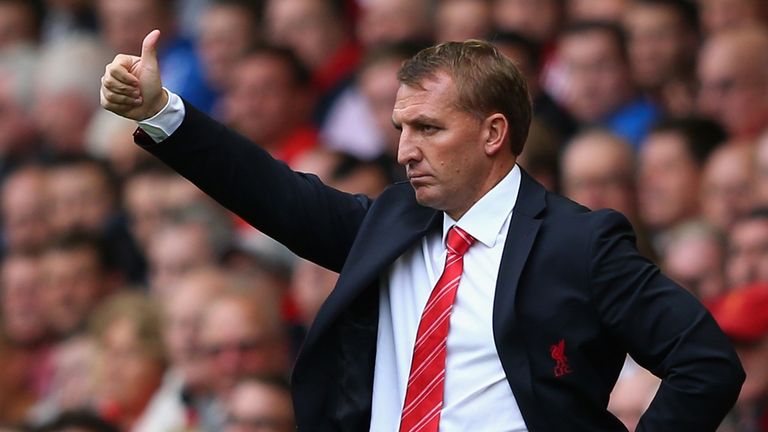 With Jamie Carragher retiring, Rodgers was short of options with Daniel Agger and Martin Skrtel his only options.
But the Liverpool chief has spent big bringing in Kolo Toure, Mamadou Sakho and Tiago Ilori.
And it is the signings of 20-year-old Ilori and 23-year-old Sakho for a combined fee of more than £20million that Rodgers was particularly pleased to complete.
"I wanted to try and protect the present and the future of the club," said Rodgers.
"Centre-halves are so hard to find. You look at some teams and they have ageing centre-halves because it's a struggle to get a really good one. We were fortunate in that two became available.
"One that we had been tracking for a year was Tiago Ilori, a young talent, but who can become a big talent.
"He is 6ft 3ins tall, super quick, powerful and can jump. He just needs to adapt to the pace and physicality of the Premier League. He is one for the future, but he can be a really big talent.
"Sakho is also young, but he is an experienced player. He has senior international caps for France and looks an absolute monster in training. He's one who is ready for now and that's what we want.
"We had a chance to do that and protect the club for maybe the next 10 years and that is what we've done."
Selection headache
However, Rodgers admits he has given himself a selection headache as Toure - since his move from Manchester City - has been outstanding, whilst both Agger and Skrtel have also started well.
"It's not so much of a problem. If you're winning games, it's very simple," he continued.
"What we're doing here means we will never be reliant on one player.
"The whole make-up is about the team, so that we can take one out and put one in and still be strong.
"With the likes of Sakho coming in, he hasn't done a great deal before coming here and has worked hard the last few weeks.
"He will get the chance, like Martin Skrtel did after he hadn't played the first few games.
"Martin got in and took his chance and that will be their job. I assess them every day in training, who is on form and who has the desire to be in the team.
"It's a nice problem and I would rather have this problem than a lack of talent to look at. It just keeps everyone on their toes."