Jermain Defoe aware he needs to play for Tottenham to make England squads
Jermain Defoe is aware that he needs to play regularly at Tottenham Hotspur if he is to keep his World Cup dream alive.
Last Updated: 17/09/13 1:15pm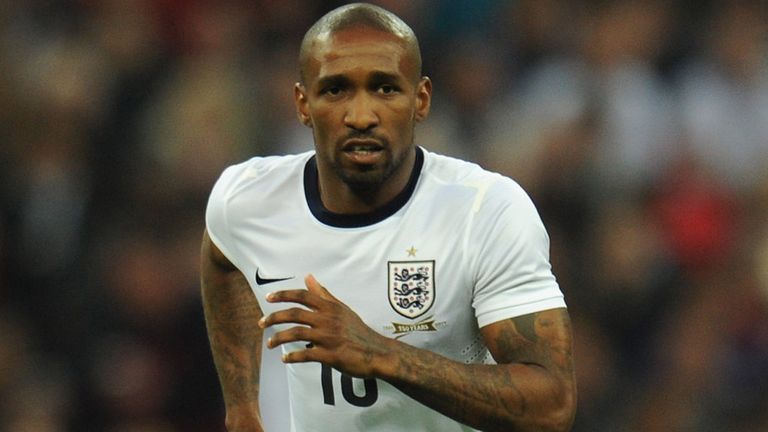 The Spurs striker remains part of the England set-up for now, but has seen the likes of Liverpool's Daniel Sturridge and Southampton's Rickie Lambert edge ahead of him in the international pecking order.
With Manchester United's Wayne Rooney, West Ham United's Andy Carroll and numerous other Premier League frontmen also pushing for places in Roy Hodgson's ranks, the need to impress at club level is obvious.
Defoe acknowledges that he cannot afford to rely on his reputation as a goal-getter to get him recognition, especially with England hoping to be among the contenders for global glory at next summer's World Cup in Brazil.
He told Sky Sports News: "In a World Cup year you have got to play, it's as simple as that.
"To get into any England squad, it's based on merit. So you have got to play, I understand that. I also understand that it's a long season, there are so many games to go and a lot of football to be played. I just have to try and keep myself sharp and fit.
"It has been really frustrating. When you have played in a World Cup and have been involved with the England squad for a number of years, it's just the best thing in the world - representing your country at that level. You want to play."
Defoe, who has made three Premier League appearances off the bench this season, is not the only frontman currently out of favour at White Hart Lane, with Emmanuel Adebayor training away from the senior squad.
On the Togolese frontman, Defoe said: "I don't think it helps the team, to be honest.
"Someone like Mani, he's a great player and has played for some of the top clubs in the world and is someone that we're going to need. We will need his goals and what he brings to the team.
"He's keeping himself fit, he's a happy guy, he loves his football, and hopefully he'll be back soon with the team."
Defoe and Adebayor currently find themselves behind Spanish hit-man Roberto Soldado in Andre Villas-Boas' plans, but an influx of top talent over the summer has been welcomed by those already at White Hart Lane.
Defoe added: "Obviously there have been a lot of changes and there have been many clubs that have brought top players in and it's been difficult for them to get players to settle. It's not easy, but I would say that the lads that have come into the club have been fantastic."