Premier League: Paul Lambert not looking to loan market to cover for Jonas Okore
Aston Villa boss Paul Lambert is confident Ciaran Clark and Nathan Baker have the ability to cover for Jores Okore.
Last Updated: 19/09/13 6:13pm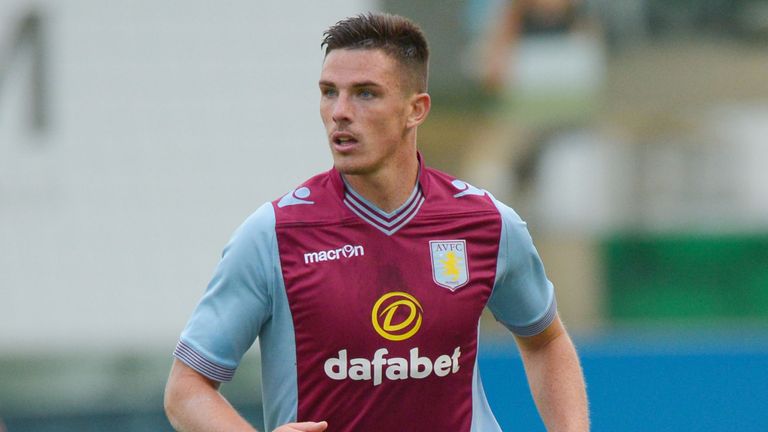 Denmark international Okore is unlikely to play again this season after suffering cruciate ligament damage in the defeat by Newcastle last weekend.
Lambert brought in Okore to shore up a defence that struggled at times last season but he feels his younger defenders have improved enough to avoid him having to dip back into the transfer market for a loan replacement.
"They're young so they're going to make mistakes," he said ahead of the trip to former club Norwich on Saturday.
"But towards the end of last season they were great and now they've had a year at it, playing consistently, they'll be better for it.
"I don't have any problems with Ciaran and Nathan at all and I don't need to think about bringing in any loan signings."
Okore faces a long road back to fitness but Lambert is confident he is young enough to still enjoy a full career, hopefully one of success with Villa.
He added: "In years gone by if you did your cruciate you were struggling to play again but now it's a run of the mill thing that players come back strong and I'm pretty sure he'll do that. He's only young so he'll be fine.
"He'd started the season well, especially considering he missed a big bit of pre-season, so it's a blow for him and certainly a blow for us.
"He'll have good days and bad days because of the length of time he's going to be out. It's normal because when you're a footballer and you're out for a long time it can weigh you down when you come into work.
"But he'll be all right because he's got a good group around him who will help him."