Championship: Sheffield Wednesday boss Dave Jones defends Michail Antonio
Dave Jones has jumped to the defence of Michail Antonio after criticism from a section of Sheffield Wednesday's fans.
Last Updated: 20/09/13 3:11pm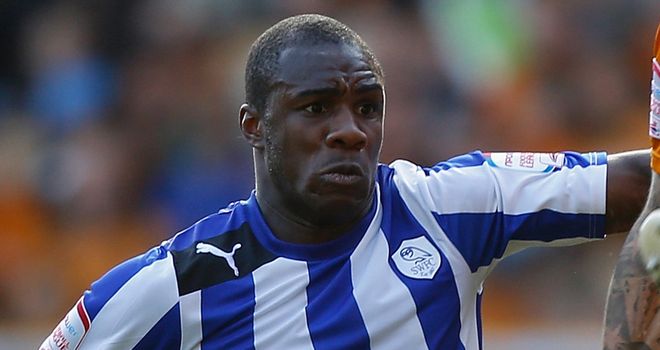 Antonio, 23, who joined the Owls on a free transfer from Reading in the summer of 2012, has struggled to capture his best form so far this season in a Wednesday side who have drawn their last four league matches.
"He's one of the players who knows he can do better, but nobody goes out on to the pitch and means to not play well," Jones said.
"It annoys me sometimes when people say the players aren't trying because why would they want to go in front of 20,000 people and not do well?
"Circumstances can dictate several things and anyone who plays any sport will know that on a given day whatever you do just doesn't come off.
"The mentality of a player is you have to get on with it and work your way through it and you have to keep chasing that down and do the right things. The more right things you do, eventually it will settle down.
"But at the moment he's one of a couple of players who are fighting their game, on Saturday everything he did just didn't seem to work for him, but Michail won't hide.
"He's still a young boy and that's why he's at Sheffield Wednesday and he's not at Arsenal or Man Utd because he's not at that stage of his development. We're trying to get him to that and we want him to get there quicker.
"There's lots of other factors and without going into them all, people only see what they see on a Saturday, but it's what goes on during the week and everything else and at the moment, yes he is probably fighting his game.
"But we'll keep working with him and persevering because we know he's a good player."