Christian Eriksen happy he made right choice in snubbing Manchester City
Christian Eriksen believes his decision to snub Man City before eventually linking up with Tottenham has been justified.
Last Updated: 22/09/13 11:54am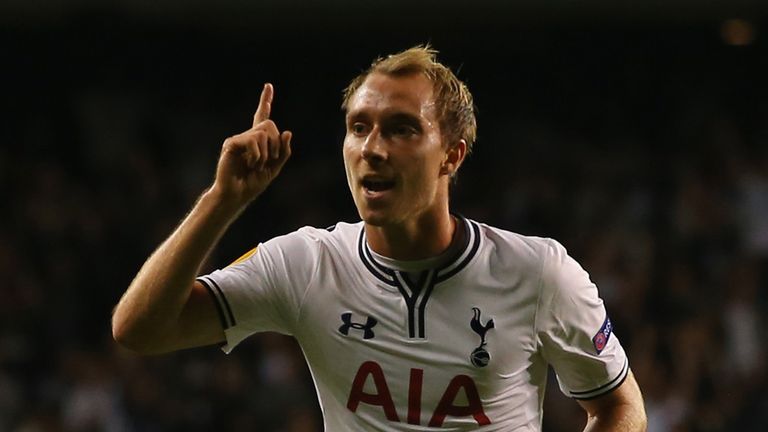 The Danish playmaker was among European football's most sought-after talents during his days at Ajax.
Top clubs from across the continent would cast admiring glances in his direction on a regular basis, with it quickly becoming apparent that it was only a matter of time before a big-money switch was made.
Eriksen held out for longer than many imagined, as he remained loyal to Ajax and his ongoing development.
City were among those to have their advances rebuffed and the 21-year-old, who moved to White Hart Lane over the summer, is happy with the decisions he has taken regarding his future.
Eriksen said: "It took me a while to get to England because I said no a few times. Last summer, City really wanted to sign me, but it didn't feel right.
"Maybe I wouldn't have played there - I wouldn't go to a club just to stay on the subs' bench. I didn't feel ready for a league like the Premier League, and now it looks like I moved at the right time.
"A lot of players moved from Ajax in the last year and it gave me responsibility and made me grow. It made me better. It was exciting there, but you have to wait for the right club to come along.
"I read about the history of Spurs and have seen games over the years. I know a bit about the club, they like a bit of creativity."