Liverpool manager Brendan Rodgers hopeful on Glen Johnson fitness
Liverpool manager Brendan Rodgers is hopeful that Glen Johnson will be fit to return 'in the next couple of weeks'.
Last Updated: 24/09/13 3:18pm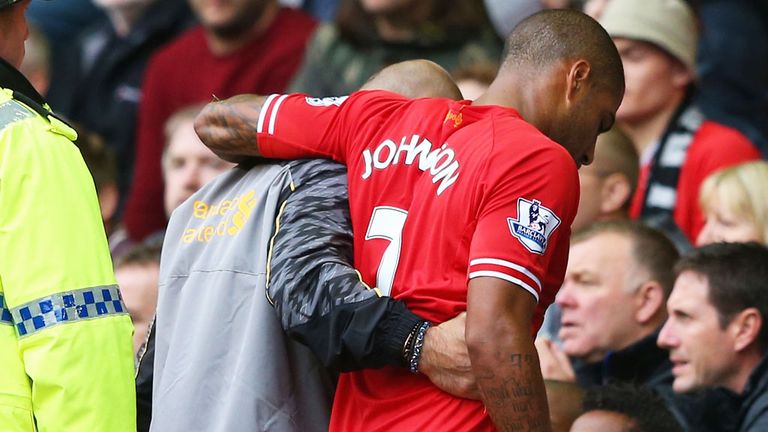 The 29-year-old defender injured his ankle during the 1-0 victory over Manchester United at the beginning of the month.
"Glen is the type of player that you don't realise until he's not in the team, what you are missing," Rodgers said.
"He is athletic and he started the season very, very well. Against Manchester United he was outstanding.
"He's got the boot off his foot and he is working very hard. Hopefully in the next couple of weeks he will be back."